No one has the ability to alter history or tell what's going to happen in the future. But, for businesses who want to succeed and stay ahead of market competition, there is a way to predict the future using data from the past.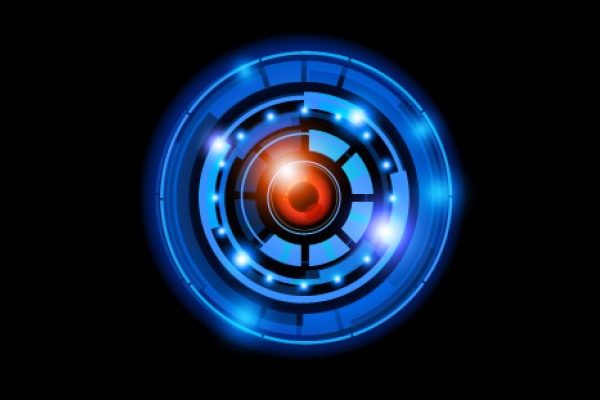 Every day, people around the world create 2.5 quintillion bytes of data. In fact, 90 percent of the data existing in the world has been created in the last four years alone. As the Internet of Things gathers steam, it is expected that the number of data that will be generated globally will reach a staggering 44 zettabytes (ZB) by 2020.
All these data present numerous opportunities for enterprises – it is deemed useless until organisations are able to use it to better their services and offerings. This is where predictive analytics come in.
"The evolution of the digital economy is having a profound impact on how Middle East organisations are managed," says Amir Sohrabi, Director of Business Analytics, SAP MENA. "The deluge of data being created from this digital evolution needs to be harnessed and rationalised, and predictive analytics provide organisations with the foresight to manage risk proactively in order to meet their operational and strategic objectives."
Sohrabi further explains that predictive analytics is no longer just a 'nice to have' tool for Middle East organisations operating in the 21st century, rather it has turned into a 'must have,' and a lack of investment in a solid predictive practice will create a blind spot for any organisation. "Conversely, a number of organisations that base their decision-making on data, apply solid predictive analytics practice to anticipate opportunities and risks," he adds.
Predictive analytics is not a new concept, however, the value it brings in contributing business intelligence to organisations has definitely grown. As a versatile tool offering a plethora of business and IT benefits, numerous organisations are utilising predictive analytics.
Rami Kichli, Vice President, Software AG, UAE, Gulf and Levant, explains, "The rise of predictive analysis is a result of the mind-boggling amount of data being generated today. This tool was developed to address the market gap for an efficient platform that can effectively analyse all collected data that amount to terabytes, petabytes and exabytes and efficiently use them to an organisation's advantage."
According to Kichli, among the trends that have fuelled the growth of predictive analytics include the plummeting hardware costs over the last decade, distributed data processing, and machine learning – all of which have made predictive analytics more affordable and precise.
Compared to traditional business intelligence practices, which are more backward-looking in nature, predictive analytics approaches are more focused on providing companies with actionable intelligence based on historical data.
"The first step Middle East organisations can take in predictive analytics is assessing their business analytics maturity, by examining processes, people, and technology," says Sohrabi. "Following the analytical maturity assessment, an organisation can create a roadmap towards a predictive organisation. Predictive analytics is not just technology, it is an organisational mindset that needs executive-level sponsorship to drive the culture of data-driven decision-making."
The goal of predictive analytics is to go beyond descriptive statistics and provide the best assessment on what will happen in the future. If applied correctly, it can streamline decision-making and produce new insights that lead to better strategic actions.
Wael Elrifai, Director, Enterprise Solutions EMEA, Pentaho, a Hitachi Data Systems company, agrees with this approach, explaining that organisations can start by creating a vision of what they believe could be improved if they had perfect, timely, and universal data. "They can then set about finding out where this information can be obtained. Some may be from internal systems, new sensors, or external providers. Consider the infrastructure required (hardware or software – perhaps cloud) that will be needed to gather your data.  Look at visual programming paradigms that can abstract complexities.  Finally, make sure you have competent data scientists working on your team who know which algorithms should be applied to which problems."
Predictive analytics offers advantages for organisations that recognise the inherent value locked within their existing enterprise data. Strategically, it can provide a quantitative basis identifying and objectively evaluating new market opportunities. At the same time, it can also help in identifying target markets and customers – how to reach them, when to make contact, and what messages should be communicated.
"Almost every vertical in the Middle East is investing aggressively in adopting predictive practice," Sohrabi from SAP says. "They understand the necessity to better comprehend their clients' needs and desires, and predictive analytics is the key to customer intimacy and to helping optimise organisational operations."
Industries including manufacturing and logistics, retail and hospitality, financial services and telecommunications, all fully embrace the technology. This is primarily because these verticals are the ones that generate the largest amounts of data. Leena Jayachaandran, Director, Enterprise Business, Genome Technology Consultants, explains, "For organisations in these fields, the goal is to radically improve efficiencies, reduce costs, create new revenue opportunities and take customer satisfaction and loyalty to new levels. The concept of prediction is not new in technology. However, what has changed was the availability of mass of data, from the thousands of sensors that constitute the Internet of Things and the ability to use it for continuous prediction without manual intervention."
With almost every line of business becoming web-based nowadays, another sector where predictive analytics is instrumental is in the e-commerce industry. "Companies doing business in this industry segment are investing heavily in predictive analytics tools," says Thabi Pulikkotil, Business Intelligence Consultant, Finesse. "These tools help sales associates identify traits in potential customers that match their existing customer base. This also helps these companies track potential customers by launching targeted promotional campaigns. According to an ATG web commerce report, 98 percent of e-commerce sites believe it is important to have seven targeted marketing strategies. Predictive modelling tools also help these retailers optimise their pricing to stay ahead of the competition."
As the IoT era involves multiple devices generating data, machine learning, a facet of predictive analytics comes to light.
"Machine learning is often considered a subset of predictive analytics," highlights Elrifai from HDS. "In traditional predictive analytics one has a 'target' variable (the prediction to be made) defined by a formula of inputs 'explanatory variables', and one sees a clear relationship between the variables in that formula driven by the data scientist formulating and testing hypotheses. Most machine learning techniques like neural networks attempt to mimic human cognition by reducing the focus on the relationships between variables, and 'automatically' attempting to 'teach' a computer to find potentially very complex, multi-layered relationships between the outcome and the inputs."
Predictive analysis and machine learning are both essential tools for organisations that provide complementary information and actionable insight. "Machine learning is a more reactive system," explains Kichli from Software AG, "while predictive analytics changes customer service from being reactive to being proactive. For one, it allows telecom companies to accurately predict which customers are likely to have apprehensions when their contract expires by analysing their usage and billing patterns combined with the sentiments reflected in call notes taken by customer service representatives.
"Predictive analytics tools, on the other hand, enable telecom companies to predict which customers are likely to be unhappy. This information allows customer service reps to concisely and proactively reach out to customers and address their concerns immediately. Predictive analytics brings some tangible business benefits from gathering and storing Big Data," he adds.
Predictive analytics do not tell us precisely what will happen in the future. However, when utilised correctly, it can provide highly accurate predictions that allow for more effective business decisions and investments. Moving forward, businesses who fail to look into the future could well find themselves longing for the comfort of the past.