CNME Editor Mark Forker secured an exclusive interview with Andreas Beck, Managing Director, Middle East & Africa at Kyndryl, to find out more about the momentum it has generated since it spun out of IBM's managed infrastructure services business nine months ago.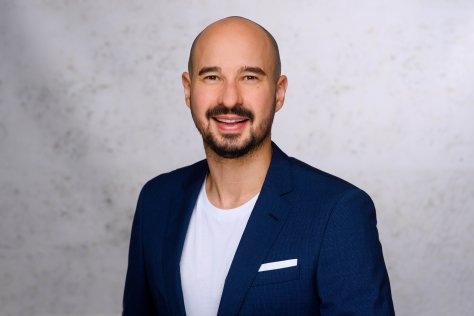 Kyndryl is the world's largest IT infrastructure services provider, and in May, the company reported its first financial quarterly since becoming an independent company after it was spun out of IBM's managed infrastructure services business. How has that transition away from IBM been – and has it been difficult to communicate to the industry that you're no longer part of the IBM Corporation?
We spun off over nine months ago and it's been an incredible journey so far. As you can imagine, in a spin, there's plenty to work on, from bringing on customers with us to building a new culture.
We take great pride in what we do as we touch the lives of billions of people everyday by designing, building, managing and modernising the mission-critical technology systems that they depend on, from banking systems and mobile connections to passenger vehicles.
Thanks to our more than 90,000 skilled employees, over 4,000 customers have decided to join us in our journey as a stand-alone company. These customers include 75 percent of the Fortune 100 and are in more than 60 countries around the world.
Over the years, customers have been asking for the solutions that our partners offer, combined with Kyndryl's distinguished service. This is why in our first 100 days as an independent company, we moved fast to establish strategic partnerships with the top hyperscalers, including Microsoft, Google and AWS, in addition to tech vendors such as VMWare, SAP and NetApp. Our ecosystem is growing and today includes Pure Storage, Nokia, Cloudera, Lenovo, Dell, Red Hat, Cisco, Veritas, Oracle and more.
We are enthusiastic about our momentum, making meaningful progress and excited about the future.
As aforementioned above, Kyndryl, are the global leader for IT infrastructure services, but what is that ultimately differentiates you from your market competitors?
There are a lot of worthy competitors out there, and will always be. However, I like to think that what works in our favor is a number of things. We're a startup. But we're a startup of more than 90,000 people and decades of experience in supporting mission-critical systems. As our chairman Martin Schroeter said, we are ready to support the hearts and lungs of the world's vital infrastructure. So it is that scale and expertise coupled with our freedom of action that sets us apart.
Additionally, our delivery operations around the world enables us to be closer to our customers than ever. So when we're talking with a customer here in the region, for example, and if they need help in Turkey, Egypt, Saudi, or the UAE, we can deliver that because we have a presence.
Kyndryl have declared that they are a strong advocate of open technology ecosystems that is designed to cultivate an environment in which collaboration thrives. However, what are the main advantages of adopting an open technology ecosystem approach, and why are many businesses still opting for closed systems?
Firstly, I would like to re-emphasize that partners are essential to Kyndryl's core purpose – serving our customers. And through our ecosystem strategy, Kyndryl provides partners access to a $500 billion market space that's experiencing double-digit growth. As for our customers, Kyndryl's service delivery and our partners' solutions is the magic combination when it comes to managing the complexities of various aspects of their digital transformation.
Today, our customers are able to migrate their business-critical workloads to a hybrid cloud environment which, in turn, enables them to infuse AI into their core operations and leverage the best of what each cloud has to offer.
So as a business, we have gone from predominantly an IBM portfolio to a portfolio that includes the full spectrum of solutions from hyperscalers and leading technology providers, giving our customers access to a wider range of technologies and meeting their unique requirements.
In reality, every organisation is at a different stage of its own digital transformation journey. Therefore, organisations opting for closed systems could be due to various reasons, including relying on legacy systems, incompatibaility due to outdated solutions or vendor lock-in. 
Can you tell us more about your partnership with Lenovo in relation to building out scalable hybrid cloud solutions?
Kyndryl and Lenovo announced an expanded partnership aimed at helping customers embrace scalable hybrid cloud solutions and edge computing implementations. Both companies will create joint solutions that employ automation, optimisation and differentiated IT infrastructure services to help customers meet their mission-critical on-premises and cloud-based distributed application service needs.
Distributed computing architectures require deep management expertise coupled with operational and performance excellence. As 75% of data moves to the edge, both companies aim to meet customer goals by providing a premium technology and services experience that drives innovation to address changing business needs and requirements.
Kyndryl and Lenovo also aim to provide integrated solutions for customers via an edge-to-cloud experience that leverages Lenovo's diverse portfolio of products – spanning edge computing, mobile, PCs and data center – with Kyndryl's customisable services for deployment, migration and optimisation as a service or on prem.
Lenovo will continue as Kyndryl's strategic partner for IT server projects for PCs, servers, storage and next generation edge compute technologies with a portfolio of joint solutions.  Kyndryl's managed services skills and expertise will enable and support deployment of these joint solutions across customer infrastructure – from end user devices to the cloud.