CNME Editor Mark Forker spoke to Alya Hussain Al Zarouni, Executive Vice President – Operations at DIFC, to find out how she is helping to cultivate a culture that is empowering women to take on senior executive positions within DIFC.
The female executive has firmly established herself as one of the region's brightest minds and began her career in the IT department at Emirates Group, before moving to DIFC Authority in 2007.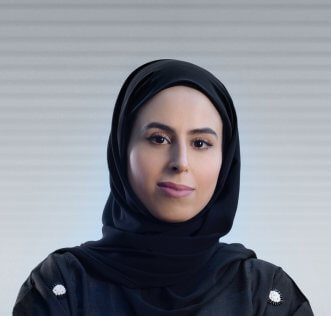 Al Zarouni has educational qualifications in computer science, international law and business administration. As a result, the skillset she has across these different disciplines has enabled her to have a much broader scope in terms of critical thinking and decision-making.
Al Zarouni is currently responsible for IT, procurement, administration, government services, registry services and the DIFC Academy.
She believes her technical background has helped her considerably in her role as EVP of Operations at DIFC, as the organisation turns to digitisation as part of their efforts to streamline their processes and improve efficiency.
"In a department like government and registry services there is a very heavy load in terms of applications, and you need to develop a process that is structured and automated. My technical background and expertise helped to ensure that we successfully achieved full digitisation of all the processes using different technologies including few emerging technologies" said Al Zarouni.
The EVP of Operations has been tasked with the responsibility of spearheading its DIFC Academy, which has been specifically designed to help create the right frameworks to nurture talent in the finance and legal sector.
"The DIFC Academy has been in existence since the inception of DIFC, but it used to be called the Centre of Excellence. It was re-launched four years ago to become an active platform. We've been actively engaged with different partners to create a series of niche programs that will be delivered by DIFC. We've never had executive educational courses run through our academy in the past, but this was something we wanted to rectify. It's our ambition to provide those in the region with access to the best available education by providing different courses in the management, legal, finance and of course technology that has been disrupting all of these sectors and aligns well with our ambition to drive the future of finance," said Al Zarouni.
Blockchain has been tipped to radically transform the financial services industry, and whilst Al Zarouni agrees the technology brings an array of possibilities and benefits to the sector, she did criticise how some view it as a solution to all problems.
"Blockchain will undoubtedly bring a lot of benefits to the financial sector, but it's not a solution for everything. We shouldn't put blockchain everywhere unless there is a use-case for it. You should only use blockchain where it is needed, as it's a very expensive technology at the end of the day," said Al Zarouni.
Al Zarouni also highlighted the cost saving factors of blockchain through data sharing – and praised Smart Dubai for creating an environment which has allowed the technology to flourish. In addition to this, she said that blockchain is ultimately designed to be collaborative and highlighted its recent blockchain project with Mashreq Bank and Norbloc.
"We're engaged in a very interesting blockchain initiative with Mashreq Bank and Norbloc. It went into production in February. The project is KYC data sharing on blockchain, which is the first-of-its-kind in the Middle East region. DIFC as the trusted and licensed authority will allow clients to share their KYC data with financial institutions. It is expected to reduce the time for opening a bank account for corporates and will significantly reduce the cost of KYC checks as well. This will also encourage other financial institutions to join the ecosystem," said Al Zarouni.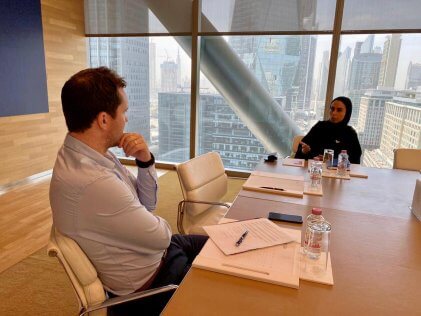 Al Zarouni has been a passionate advocate for gender diversity and believes that there has been a fundamental shift towards women in senior positions across major industries on a global scale.
"There is absolutely no doubt that gender diversity within the workforce is extremely important. Research has clearly indicated that companies who adopt a progressive policy towards gender diversity will become more productive and innovative as a result of the diverse range of ideas and perspectives. Fortune 500 companies are actively trying to get more women in executive management positions and it's clear there has been a shift in mindset towards women in the workforce," said Al Zarouni.
The dynamic executive at DIFC also praised the UAE Government for setting a quota which has made the UAE Federal national Council become equally balanced between men and women, and in addition to this, she pointed out how DIFC is leading the way in the Middle East in terms of championing and promoting women into senior executive positions.
"DIFC have more women than men within the organization. We have a 57% female population in the DIFC authority. We're seeing women in DIFC leading across so many different areas. Take Raja Al Mazrouei for example, who is leading the FinTech initiative, she has done a remarkable job in the FinTech sector. The person leading the cybersecurity division at DIFC is also female, so at DIFC we're seeing women evolving, developing and growing within the organisation to lead in senior executive positions. This is a hugely encouraging step forward for the region, and I'm extremely proud to be part of an organisation that promotes gender diversity and equal opportunity for all."