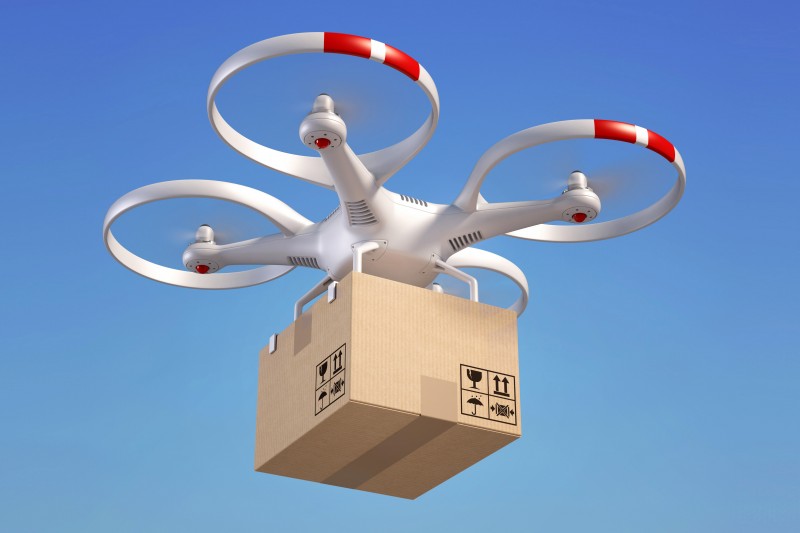 Eniverse Technologies, a Dubai-based technology group and Skycart, a San Francisco-based drones company have announced a new partnership to create a new firm called 'Space Autonomous Drones' in Dubai.
According to both companies, the joint venture aims to introduce one of the world's most advanced, sophisticated technologies to the skies above the UAE, which will transform the logistics and delivery industry.
While the traditional shipping and delivery service sector remains a growth industry, Space Autonomous Drones expressed interest in building strategic collaboration organisations such as Emirates Post, Souq, DHL, Amazon, UPS, Aramex and Alibaba Group.
The company will offer smart drones shipping solutions with cost savings and faster delivery times, maximising profit margins and providing an overall better customer experience to clients.
According to a recent report released by Strategy&, part of PWC, rhe market for drones and drone technology in the Gulf is expected to reach $1.5 billion by 2022 and will be driven primarily by oil and gas and utilities, which are expected to take a 43 percent and 32 percent slice of the market, respectively.
Once officially launched, the new technology utilised by Space Autonomous Drones will enable a wide range of customers to ship goods and products weighing 5kg or less to locations across Dubai.
During its soft launch phase, the company will be operating within specific areas, including: Emirates Hills, The Meadows, The Springs, The Greens, Jumeirah and Umm Suqaim.
"At Eniverse Technologies we are always on the look out for innovative and unique projects. We spotted the great potential of Autonomous Drones technologies, particularly in relation to the Middle East," said Mohammed Johmani, CEO, Eniverse Technologies and Founder of Space Autonomous Drones. "Working hand in hand with Skycart, we feel very optimistic about the company's future, because we will provide unique services that will enhance the experience of all Dubai residents."
He added that the autonomous, self-flying drones operated by Space Autonomous Drones will be run on cutting-edge technology through a mobile application that enable businesses to manage and track their orders.
The new technology is also expected to drastically cut down delivery times, with operations taking place 24/7, 365 days of the year, with a self-steering and controlling technology and without a need for any human intervention.
"We look forward to starting our operations in Dubai, and the modernity and diversity of the city's landscape is a great advantage for us. We will be utilising our considerable experience in the drones industry to provide a one-of-a-kind service that suits this one-of-a-kind city," said Lukas Wrede, founder and CEO, Skycart.
Skycart will be responsible for bringing its drone shipping services experience and technology to the UAE, while Eniverse Technologies will be facilitating the entry of this technology and drawing the operational structure of "Space Autonomous Drones" to make sure it meets all the requirements and expectations of the UAE Government and wider community.
Currently, Space Autonomous Drones is seeking legal approval from the Dubai Government, with an official launch date for the company forecast to take place between 2018 and 2019.