A Dubai Government delegation led by Dubai Investment Development agency, an agency of Dubai Economy, will leave on a five-day mission to Canada, to present the strategic advantages of Dubai as an emerging knowledge economy and gateway to fast growing markets in and around the Middle East, North Africa, CIS and the Indian Subcontinent.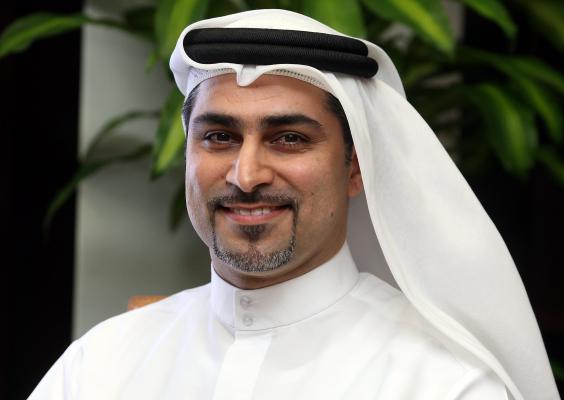 Dubai Exports is also part of the delegation, which also include representatives from the Dubai International Financial Centre (DIFC), Dubai Tourism and Commerce Marketing (DTCM), Dubai Multi Commodities Centre (DMCC), Dubai Science Park, Emirates Group, and DIFC Courts.
The delegation will meet businesses and trade facilitators in two Canadian cities – Montréal and Toronto – and also visit various industrial sites and innovation hubs as part of attracting investments into high-value-added manufacturing and business services in Dubai. The mission, which is the third to Canada over the past three years for Dubai FDI, is being supported by the UAE Embassy in Canada and the UAE Consulate in Toronto.
"Our objective is to present how Canadian enterprises and expertise can benefit from being in Dubai, particularly when Dubai moves closer to the Expo 2020 and the Dubai Plan 2021 targets to build a smart city of happy, creative and empowered people. Canadian companies can increase their exports using Dubai as a hub and gateway to markets overseas," said Fahad Al Gergawi, CEO, Dubai FDI.
Trade between Canada and Dubai reached 74 billion dirhams in 2016, largely driven by the Dubai advantage as a re-export hub and gateway. Dubai's future agenda, along with the strong ties between the UAE and Canada across trade, investment and people-to-people, provides vast opportunities for trade and investment partnerships that can sustain growth globally, commented Al Gergawi.
"Dubai is seeking partners from all over the world capable of bringing in new financial and intellectual capital that can complement the city's position as a pivotal hub in global value chains, and create further opportunities for people around the world," Al Gergawi said adding that Dubai's public-private partnership law has set a transparent framework for such collaboration.
Marwan Abdulaziz Janahi, Executive Director of Dubai Science Park (DSP), said, "DSP is the region's first science community that caters to scientific entrepreneurs, SMEs and multinational enterprises operating within the science industries. Our participation at this strategic mission comes in line with our commitment to strengthening Dubai's position as a prominent hub for innovation in the science industry, and Canada was a natural destination given the shared objective of both governments to invest in science for the benefit of this generation, and generations to come. Our aim is to shed light on the benefits and growth potential that DSP presents to companies looking to tap into the local and regional markets. From world-class, smart infrastructure to a business-friendly set-up model, DSP has created a holistic offering to attract businesses from across the globe and we look forward to meeting our Canadian counterparts to discuss future opportunities of collaboration."
The delegation will participate in a series of seminars and networking sessions in the two cities updating Canadian investors and businesses on the various infrastructure and policy initiatives undertaken by Dubai to seamlessly connect trade and people as well as to enhance ease of doing business.
In Montréal the delegation will meet and interact with leading investment companies, law firms and tech enterprises that have pioneered innovations in the fields of e-commerce, financial technology, and design. An 'Advantage Dubai' seminar and investment opportunity roundtable with Montréal International – an economic development agency that encourages investment in Greater Montréal – is also part of the delegation's itinerary.
The City of Toronto Economic Development and the leading Canadian law firm Borden Ladner Gervais will host a networking breakfast for the delegation, which will be followed by the 'Advantage Dubai' seminar and business outreach meetings in Toronto. The delegation will also tour Bombardier Aerospace, the third largest aircraft manufacturer in the world, and meet with company executives.
The Provincial Government of Ontario will receive the Dubai delegation in Toronto and the two sides will explore opportunities for key industry sectors in the province to expand overseas through Dubai and the UAE. Meetings have also been scheduled with legal firms and companies specialised in tech start-up incubators & accelerators, mobile apps & web services and 3D print healthcare solutions.