Emaar Hospitality Group has unveiled three new projects for digitalisation that will leverage the Internet of Things and artificial intelligence to enhance guest experience, promote organisation-wide digital innovation and drive operational excellence.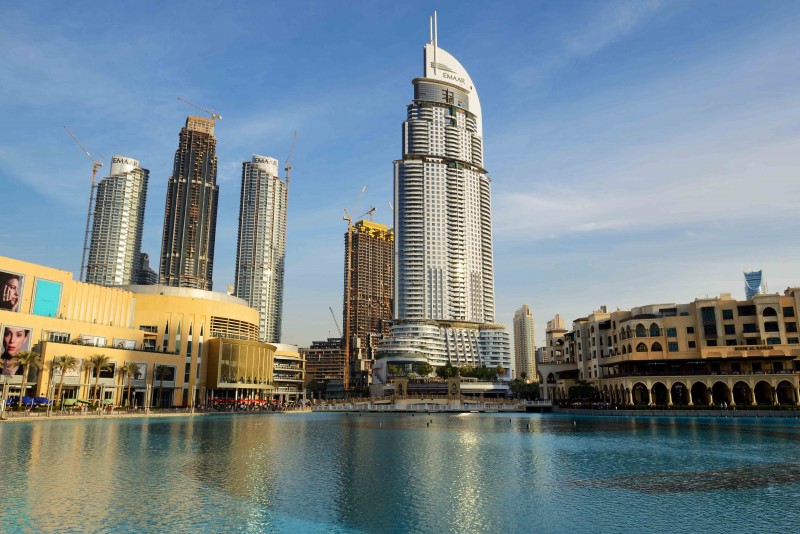 According to the firm, the initiative will be rolled out in partnership with Accenture Strategy and will set a new benchmark for the hospitality sector.
Olivier Harnisch, chief executive officer of Emaar Hospitality Group, said, "Over the past year, we have introduced a series of digital innovations focused on enhancing the guest experience. We are now taking the digital experience at our properties to the next level with a comprehensive roadmap that covers all touch points of the customer journey and sets new standards in the industry.
Harnish added that the three new projects will position Emaar Hospitality Group as a leading digital player in the hospitality sector, "underpinned by our commitment to maximising the guest experience by drawing on the power of data to do our work better and more efficiently."
The new projects cover the digital transformation of Emaar Hospitality Group, which has three brands – Address Hotels + Resorts, Vida Hotels and Resorts and Rove Hotels – as well as Emaar Leisure Group assets and Lifestyle Dining outlets. Currently, Emaar Hospitality Group has 11 operational hotels and three serviced residences in Dubai, with another 30 hotel projects in the pipeline in the UAE, Saudi Arabia, Bahrain, Egypt, Turkey and the Maldives.
Alexis Lecanuet, managing director and products lead for Accenture in the Middle East and Turkey said: "We are proud to support Emaar on their journey to providing memorable guest experiences. The digital revolution has transformed the hospitality industry as we know it. To keep up with the demands of an increasingly tech savvy clientele, hoteliers have had to think of innovative ways to reinvent the entire guest experience—even from the time before they book through to after check out."
Accenture will help Emaar Hospitality Group explore ways in which digital technologies can revolutionise the guest experience. Using its innovation and design capabilities, as well as its global expertise in the Travel and Hospitality sector, Accenture will help design and build new capabilities aimed at improving guest satisfaction.
The first project focuses on removing inflexibility of transactions and bringing seamless service to the guest, ensuring that guests can check-in/check-out anytime, anywhere. Assuring digital connectivity with the hotels on-the-go, the project will simplify digital processes and ensure greater efficiency of operation. Transactions can be conducted through integrated mobile systems promoting self-service options. A decluttered lobby will create more social space while the lobby ambassadors will be freer to offer more personalised service.
The second digital initiative leads to the transformation of hotel rooms as intelligent rooms that tunes itself to the preferences of the guest through machine learning and AI. Typically, most in-room systems now work independently with no actionable data generated to identify guest behavioral patterns and modify them. This silo is broken through the new initiative.
By leveraging the Internet of Things, there will be connected devices for room control, motion sensors and integrated TV and voice control for enhanced guest experience. Big Data analytics and AI will be used to predict services and activities that are of interest to the guests. By setting their preferences, guests automatically experience a home-away-from-home feeling.
The third project draws on digital collaterals to free up space in guest rooms and public spaces. Through digital storage and connected processes, operational spaces will be decluttered, and turned into social spaces for better guest interaction and fun activities.
Harnisch added, "Through the new digital initiatives, we are overcoming current limitations in guest engagement. We are bringing uniquely customised digital platforms based on our customer-centric approach, to increase our competitiveness and exceed customer expectations."