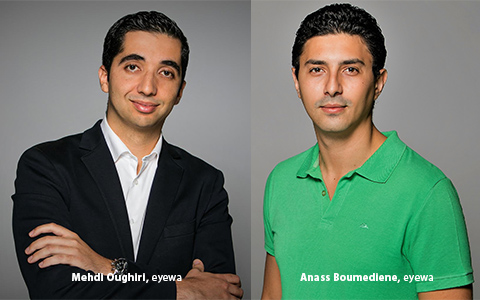 Eyewear e-commerce specialist in the UAE and KSA eyewa has reported dramatic growth since launching in 2017.
Established by Anass Boumediene and Mehdi Oudghiri, the firm said that the e-commerce platform has just raised $1.1 million from UAE and KSA investors in a seed round led by Equitrust, the investment arm of Choueiri Group.
This significant interest from venture capitalists will enable eyewa to expand operations in the GCC in 2018, according to the e-tailer.
Mehdi Oudghiri, co-founder, eyewa, said, "There is a tremendous opportunity in eyewear e-commerce. It is a proven business model with many success stories in different regions, yet until now, we didn't have a proper solution in the GCC. Consumers are hungry for better value propositions beyond the traditional brick-and-mortar experience. We plan to make eyewa the reference in people's mind when it comes to buying contact lenses, sunglasses and eyeglasses online."
Anass Boumediene, co-founder, eyewa, said, "The current business environment is ideal to start a new venture. There is a strong interest for startups, and governments are not only promoting, but also supporting entrepreneurship in the region. We also have seen strong interest from investors across the ecosystem, especially since we are in e-commerce, the fastest growing channel for retail. Thanks to our funding, we are now ready to scale our operations across the GCC, beyond our UAE home market."
According to the co-founders, eyewa aims to change the eyewear retail game by becoming the leading tech-enabled eyewear specialist in the region. They added that they are determined to offer customers an "innovative online retail experience"; with plans for expansion throughout the GCC by 2018.