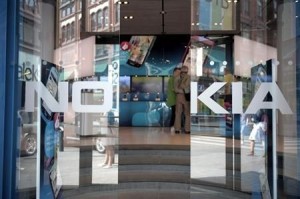 Nokia said on Tuesday that it has filed letters of objection in India to protest actions by the country's income tax authorities. These included a raid on its factory, which, the vendor claimed, ran counter to domestic laws and international standards.
The Finland mobile phone manufacturer holds that the actions of the tax authorities in Chennai in south India, where the company has a factory, have been "excessive, unacceptable and inconsistent with Indian standards of fair play and governance."
Nokia objects to tax officials entering the factory premises and Nokia IT systems without valid authorisation and questioning individual employees for "intolerably long periods of time, even after they have fully cooperated with the authorities." It has filed its letters of objection to income tax officials in Chennai.
The company said it had cooperated fully with the tax investigation, which started on January 8. But it has not received any official information on the potential tax claims, and thus far has only seen "wildly varying claims from anonymous officials via the media." It said it did not see merit in any of the claims.
One claim is that tax authorities are focusing on the withholding of tax on payments made by Nokia India for the supply of OS from its parent company in Finland. Nokia said it is in full compliance with local laws as well as a bilaterally negotiated tax treaty between India and Finland, as far as withholding tax on the supply of OS is concerned.
Indian government officials could not be immediately reached for comment. Nokia is not the first technology company to have a dispute with the Indian government over interpretation of tax laws. Vodafone had a dispute, for example, for not withholding tax when buying a 67 percent stake in its Indian operation from Hutchison Telecommunications for $11 billion in 2007.
Nokia had a 22 percent share by shipments of India's mobile market in the first half of last year, according to CyberMedia Research. It set up the Chennai factory in 2006, and now employs over 9,000 people.