Microsoft highlighted the progress it is making towards infusing AI into the products and services people use every day at an event in San Francisco this week.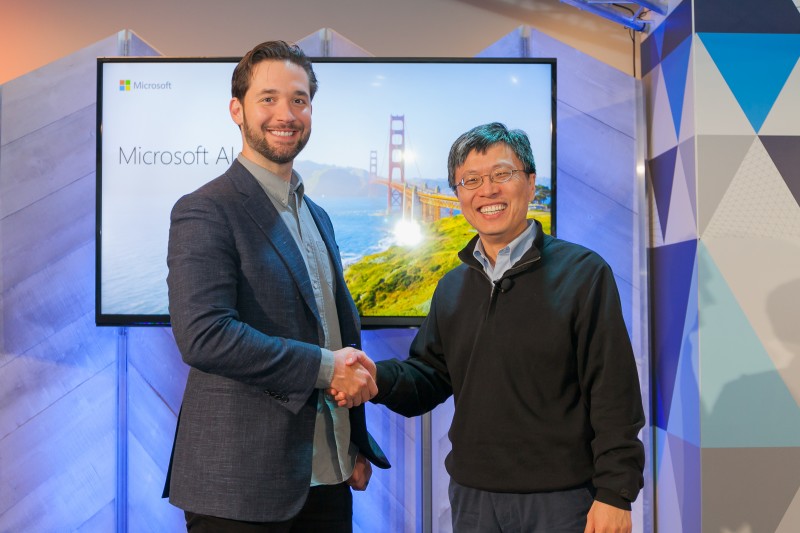 Company executives showcased a number of advances in Microsoft's Bing search engine, Cortana and Microsoft Office 365 productivity tools utilising artificial intelligence to help people get more nuanced information and assist with more complex needs.
"AI has come a long way in the ability to find information, but making sense of that information is the real challenge," said Kristina Behr, a partner design and planning programme manager with Microsoft's Artificial Intelligence and Research group.
Jordi Ribas, Microsoft's corporate vice president in charge of AI products, noted that when people think of AI, they often think of robots or AI-powered vehicles.
"AI has really been integrated into society for many years," Ribas said. "Sometimes, people have been using AI for a long time and they don't even realise it."
At the event, Microsoft demonstrated some of the most recent AI-driven advances in intelligent search that are aimed at giving people richer, more useful information.
They include visual search and machine reading comprehension, which uses deep learning to read content and understand its deeper context.
Bing also is working on a system to help users get to the information they are looking for even if they aren't exactly sure how to find it, and Microsoft also announced plans to surface results from Reddit's famous AMAs – an acronym for "ask me anything" – that the site has conducted with the likes of Barack Obama and Bill Gates.
Alexis Ohanian, Reddit's co-founder, said Microsoft has a skill Reddit doesn't – the ability to quantify and analyse this dataset to deliver useful information to people via Bing search results. Together, he thinks the two companies will be able to provide people with better search results from a community of experts they wouldn't otherwise have access to.
Microsoft also showed how Cortana can do things like sort emails and provide a summary of the most important ones — such as an email from your boss or your spouse – on your commute home. In addition, the company showed off a feature in Cortana called skills chaining, which suggests another skill that might be useful to you. For example, if you are using Cortana to book tickets to an event, Cortana might suggest that you add it to your calendar as well.
During the event, enhancements in Office 365 were also announced. The audience witnessed a preview of Insights in Excel, which uses machine learning to analyse data in Excel spreadsheets and create pivot tables and charts showing trends and other useful information.
"Data is incredibly valuable, but it's only valuable when you're actually able to extract insights from it," said Rob Howard, director of product marketing for Office.
Microsoft recently revealed that it has established an internal AI university in order to give employees a detailed insight into different concepts that are important to the development of AI.