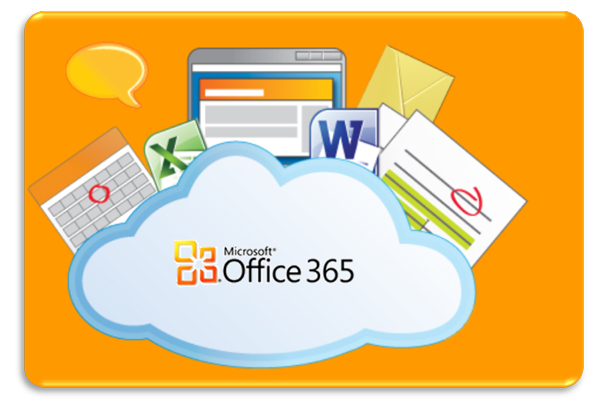 Microsoft is working on new features for its Office 365 cloud service designed to give customers more control over their data and more visibility into how it's being accessed.
The company will expand Office 365's logging capabilities to include user, administrator and policy related actions for Exchange Online and SharePoint Online. This will give cloud companies better insight into how their employees interact with content hosted on those services and whether those actions pose security or regulatory compliance concerns.
The logs will be available through a new Office 365 Management Activity API (application programming interface) that can be tapped by monitoring, analysis and data visualisation products. The API has been available to a select number of Microsoft partners already — security vendor Rapid7 announced today that its UserInsight intruder analytics product integrates with the new feature — and will be made available more broadly this summer as part of a private preview programme.
Another Office 365 feature that Microsoft expects to introduce before the end of this year is called Customer Lockbox and will allow customers to require Microsoft engineers to obtain explicit approval from them before accessing their content for service operations. This approval process is currently done internally at Microsoft without customers having a say in it.
With Customer Lockbox, companies will also have access to the activity logs so they can see how their content was handled by the Microsoft engineers. The feature will be available for Exchange Online by the end of 2015 and for SharePoint Online in the first quarter of 2016, Microsoft said in a blog post.
Over the next few months, Microsoft plans to offer content level encryption for email in a similar way that it allows per-file encryption in SharePoint Online. And next year it will start allowing customers to encrypt their Office 365 data at rest with keys they generate and fully control. This will let them revoke Microsoft's access to their content if they decide to leave the service.
These features are part of a larger focus on control and transparency that's needed in the current environment of which cloud services are a key part, said Scott Charney, corporate vice president for Microsoft's Trustworthy Computing Group, Tuesday in a keynote at the RSA security conference in San Francisco.
According to Charney, the best thing for small and medium-size companies that cannot afford to invest a lot in cybersecurity, that don't have a large IT staff or don't even have a CISO, is to move to the cloud where security expertise and technology is consolidated and is part of the package.
Destructive attacks like those that hit Saudi Aramco in 2012 or Sony Pictures last year have woken up the market and changed the cybersecurity conversation in boardrooms, he said. It's one thing when you get hit by a cyberespionage attack and your data is stolen over the course of months and another thing when the attack leaves you unable to perform your daily operations, Charney said.
"The cloud will be key," he said. "But, we need technically enforced boundaries to ensure that those who want to migrate to the cloud have faith; and they have faith because they have control and transparency, so the faith is grounded in fact."
Originally published on IDG News Service (Romania Bureau). Reprinted with permission from IDG.net. Story copyright 2023 International Data Group. All rights reserved.