Dubai, October 4, 2021: NetWitness, an RSA business (@RSAsecurity), a globally trusted partner for some of the world's largest and most security sensitive organisations, today announced a key promotion within its sales organisation in the EMEA region. Long-time security industry veteran Massimo Vulpiani has been promoted to lead NetWitness Sales across Europe, the Middle East and Africa.
"I am very excited to announce Massimo's promotion and expanded role. Massimo has vast experience in our space and fully understands the needs of our large enterprise customers and our strategic channel partners as we continue to provide our technology and services for their most critical cyber security in the areas of incident response and threat detection and response for cloud, network, SIEM, endpoint and IoT", said Dave Govan, Chief Revenue Officer of NetWitness. "Threats are continually evolving as are our offerings. Massimo will be instrumental as we continue to work together with our customers and partners".
Mr. Vulpiani has been a key contributor with RSA for over 20 years. He most recently held Country and Regional Director leadership positions and grew revenue by more than 25% while leading the Southern Region of EMEA. Following the re-configuration of RSA's business units, Mr. Vulpiani led NetWitness sales leadership for South Europe. Prior to his time at RSA, he held roles at the Joint Research Center in the European Commission, Computer Associates and Symantec. Mr. Vulpiani has studied at the International Institute of Management Development, the SDA Bocconi School of Management, and the University of Milan.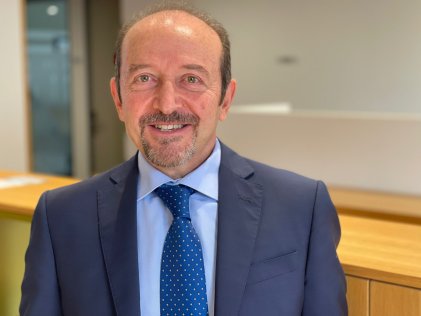 "I'm energised to take on this new challenge and help enterprises in EMEA build upon their cybersecurity strategies with NetWitness' threat detection and response capabilities", said Mr. Vulpiani. "Threats are growing in number and complexity every day – it's critical that security teams have the visibility and analytics they require to take quick action to mitigate the impact of attacks".