Saudi Internet Health Application Technology Company (Sihatech), a Riyadh based health tech startup has just closed a Series A round where they raised $1.3 million from Saudi Aramco Entrepreneurship Center (Wa'ed Ventures) and investor Waseel Application Service Provider, which is a healthcare IT firm based in Saudi Arabia, according to Entrepreneur Middle East magazine.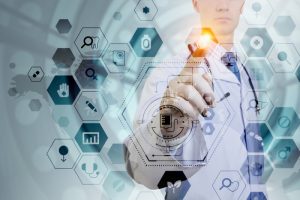 Sihatech will use the funds to "improve its offering for the Saudi healthcare sector, expand its team, hire more local developers, and expand its core technology products." This enables them to reach their healthcare goals which are part of the 2030 Saudi Vision.
Sihatech allows people to find doctors across all fields, based on their needs. After choosing their preferred doctor, the customer can schedule an appointment. Furthermore, Sihatech is also useful to hospitals and doctors, where it helps them with organising and storing their medical records digitally through a complete Hospital Information System (HIS) on the Cloud.
"As we add more hospitals, clinics, doctors, insurance companies and plans, and most importantly, patient users, we will build a network effect that will encourage increased quality, accountability and transparency in the Saudi health system," said Ahmed Al Bader, founder, and CEO, Sihatech, to Entrepreneur Middle East. "These economies of scale can then help us expand beyond KSA into the rest of the GCC and to the rest of the MENA region," he adds.
According to the founder, he believes that Sihatech was approached by several investors ever since their continuous achievements and awards where they won Startup of the Year at ArabNet Riyad 2016, Startup Championship at ArabNet Digital Summit 2017, and being in the top 100 MENA startups compiled by the World Economic Forum in 2017.
"We are very fortunate to have found investors that share our vision to improve healthcare across the MENA region," Ahmed said. "They chose us and approached us. We have high aspirations for our partnership with Wa'ed. We have already approached John Hopkins Aramco Healthcare [a joint venture between Saudi Aramco and Johns Hopkins Medicine] with a long list of ideas to improve transparency and accountability for the 65,000 Saudi Aramco employees and their family members."