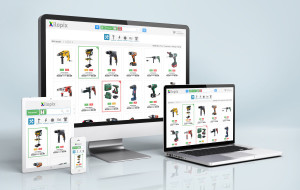 Xilopix is launching its search & navigation engine Xilopix for E-Commerce for the MEASA region at GITEX Technology Week 2014.
Built on Xilopix Search Engine's technology, Xilopix for E-Commerce allows type-free and visual searching.
The solution is designed with an alphabet independent mindset, meaning it is adapted to answer queries written in Arabic.
In order to support the its push in the MEASA region, Xilopix has extended its presence in Dubai with a local partner and an Arabic version of its website, which was launched 31st August.
"Xilopix for E-Commerce allows users to find what they need, by combining product pictures, and refining results to the infinite, even without using any keywords," said Eric Mathieu, CEO and co-founder, Xilopix. "Visual research liberates users from language barriers, and take its dimension in an international context, where there are various alphabets such as Arabic and Mandarin. Contrary to the most start-ups who are investing in the West of the US, we have decided to turn our vision to the East, and that's why we chose the Middle East and Asia. For us, exhibiting at  Gitex is an easy choice, in line with our global strategy. It is also a personal choice, because most of our employees are Arabic speakers."
Founded in 2008, Xilopix specialises in search engines and semantic technologies.