(Manama – Bahrain, December 2020): stc Bahrain, a world-class digital enabler, was awarded the distinguished "HR event of the Year" and "CHRO of the Year" award from the GCC Best Employer Brand Awards 2020-2021. The awards were presented to stc Bahrain recognising its positive, innovative, and engaging corporate culture, work environment and, distinguished CHRO leadership.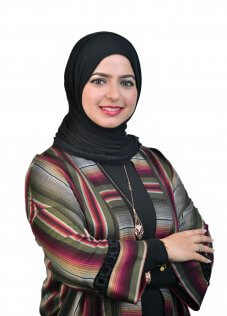 This year with the global pandemic stc Bahrain pushed its innovation to a higher platform. It leveraged digital technologies to build connections with stc Bahrain's employees and the local community while protecting their health and safety. The company was one of the county's first organizations to adapt to remote working as an essential safety measure for employees. Spearheaded by its CHRO Ms. Sara Khonji, stc Bahrain worked towards ensuring the availability of resources needed for remote working and to guarantee business continuity.
Eng. Nezar Banabeela, CEO of stc Bahrain, commented: "We are honoured to be awarded the "HR event of the year" and "CHRO of the year" from the GCC Best Employer Brand Awards 2020- 2021. These awards stand the testament of our commitment to investing in our people and orchestrating larger moments-in-time to lift employee morale and build company loyalty."
This award adds to the many local, regional and international awards, which stc Bahrain has won including "Best Digital Transformation" at Cosmopolitan The Daily Business Awards 2020, "Best integrated payments solution provider" at the Global Economics Awards 2020 as well as "Most Innovative Digital Solutions Brand" at Global Brands Magazine Awards 2019 and "Best Emerging Market Initiative" at the 2020 Telecoms World Middle East Awards.