Veronica Martin caught up with Emad Haffar, Head of Technical Experts at Kaspersky, to discuss GITEX 2022 and the company's plans for the region.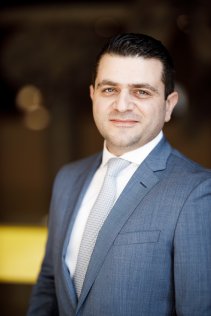 Can you tell our readers about some of the solutions and partnerships during GITEX this year?
This year we have been focusing on few of our data newest technology solutions, one of which is the new MOU, a new agreement with a hardware vendor to create a thin client agent based on Kaspersky operating system. We are also showcasing the Antione solution, our industrial facility security and enterprise portfolio of solutions, services and intelligence.
In the last 12 months, how has your company performed in the MENA market?
Last year in 2021, we had 24% growth in the B2B segment. In the first half of this year, overall, we have had 8% growth year over year. We are planning to expand in the region, and we have big plans for our vision. We are also adding new team members and bringing in a lot of the services that we provide and manage from the Middle East.
Which technologies and IT trends are the forefront of driving innovation for your business?
Right now, we're focusing on the concept of cyber immunity, where we basically have built immune systems and solutions to provide an immune environment if you to want to operate other applications and services.
The importance of the industrial and critical infrastructure protection is increasing day by day and this is also a big focus area for us. We are building solutions and services that will help the industrial facility and critical infrastructure operators to have what they need to benefit from the new communication environment and expand their capacity, improve their efficiency, and at the same time, maintain the security and, protection of their environment.
Can you tell our readers what differentiates your company from your market rivals?
Our main focus is innovation. We've been in the market for 25 years and, since we started, we were introducing and building new technologies. Right now, we have 1200 patentors registered under our name, so we are virtually in all segments. We try to focus on that to provide our customers and users the latest technologies they can use to encounter the latest spreads, bad actors and risks they might face using technology. This is what really makes us stand out from everyone else.