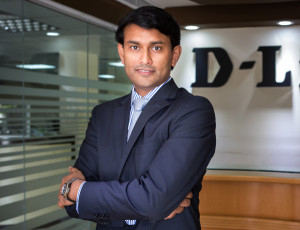 Sakkeer Hussain, Sales & Marketing Director, D-Link MEA, discusses about the company's new products and what role the partners play in its growth journey.
What have been some highlights from D-Link in the last couple of months?
We are in the process of entering into a new product category – smart devices. We already have products such as cloud camera, where the user is able to control our other devices such as routers and motion sensors through a single app. We have made it easy to integrate these products with each other. We are currently in the testing stage for smart plugs, motion sensors and camera, which are also expected to be really affordable for the user.
When will these new launches be available to the market and partners?
By Q1 of 2015, partners should have access to these products. We will first begin with two smart devices.
Can you elaborate on your partner base?
Our partner base is classified into three categories. The first constitutes our channel partners, who are primarily based out of Bur Dubai. The second category includes the retail partners and this involves all power retailers. We have systems integrators in the third category. We have different and specific programmes for each category of partners. We ensure we have training programmes and informal get-togethers on a regular basis. And apart from these partners, we work with Trigon and Aptec- an Ingram Micro company, which are our distributing partners.
What are your marketing differentiators?
Our strengths include the fact that we are one of the oldest companies in the market. Our customers know us well and trust the products that we have. Our products are of the highest quality. Partners in the region are aware of the support we provide. We have a good relationship and rapport with all our partners. We have been here and we will continue to grow in this market. One of our greatest commitments to this market has been our investment into our headquarters in Dubai, which covers a large area. Today, we are over 100 people in the company and have a wide regional coverage.
Could you discuss your presence in the region?
We have a wide reach from UAE to Levant to North Africa. We work with over 60 distributors throughout the region. In most of the countries, we have one or two distributors. We also have people on ground in these markets to support partners.
Africa is one of our main focuses, we started the operation in this region about three to four years back and today it is a growing market for us. We have tied up with many ISPs and there are many projects happening here. And we have also observed a high potential in structured cabling segment in this market and it is growing well.
Can you discuss the company's plans for 2015?
We have several new products coming in next year, especially on the 3G and 4G front. We also have new products coming in for wireless especially in AC, multiple routers and different segments of cameras. We also have products in structured cabling. One of the areas we are looking to focus on is the power retail segment. If we consider the Gulf countries, there has been a big boom in the power retail segment. We have a good success story with power retail in the UAE. We will be targeting the Gulf countries, going forward as we have many products for them.
D-Link's business is classified into four segments – consumer retail, solutions SMB, structured cabling and telco. We are planning to grow and expand each of these businesses in the next year. We have new technologies coming to each and every segment. We are looking at a better growth and expanding to other locations where we are not present yet.