Shadi Bakhour, Business Unit Director, B2B, Canon Middle East and General Manager, Canon Saudi Arabia, highlights how the current COVID-19 pandemic is re-shaping the future of education.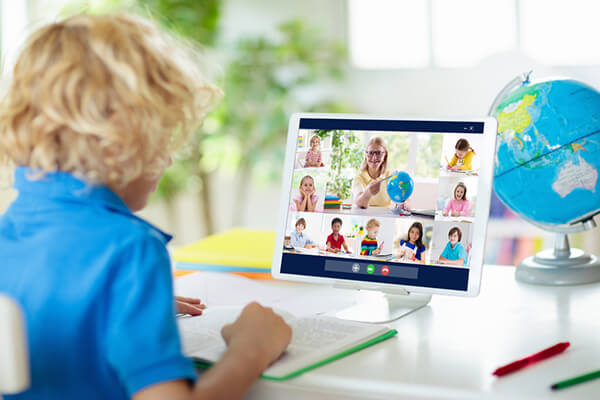 The Covid-19 outbreak has put into action what many have described would be the 'future of education' – remote learning.
Hundreds of thousands of students across the world are waking up to a 'new classroom' – the comfort of their own homes, listening to teachers over the net, taking exams and trying to cope with a new, hopefully temporary, reality.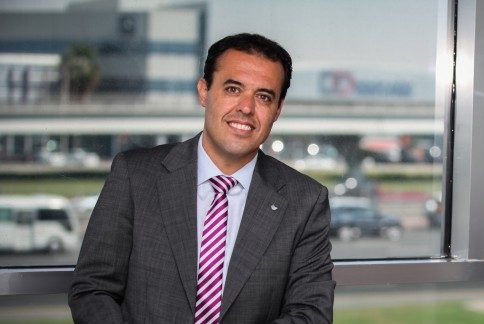 But I see several significant challenges to the current way e-learning programmes are rolled out. I compare it with a metaphor of riding a horse. A horse racing game for kid on a computer game or tablet, is not an 'experience.' Riding a real horse is! Similarly, distance learning in the current form is not 'an experience' but a classroom is – and will be.
Yet, in the new reality we cannot remain nostalgic about old norms. We must open our eyes wider to the possibilities and potential that tech-driven learning holds and adapt our education delivery to ensure that children gain 'real experience' not the simulated 'wooden horse' of generic e-learning programmes.
What then are the real challenges? From the perspective of students, the current form of remote learning is not age-agnostic; unlike senior students, who are more familiar and even inclined to an online learning environment, the younger ones, especially those are wading in the first waters of formal education, find it discomforting and even outright challenging.
Secondly, student-teacher relationships, which form the crux of quality education, have dropped with the interaction being with a voice – and at best a distant image. This is even more profound given the fact that not all have access to high-speed internet and seamless connectivity.
I recently read a report by the Harvard Business Review which pointed out, "online education amplifies the digital divide; rich students have the latest laptops, better bandwidths, more stable Wi-Fi connections, and more sophisticated audio-visual gadgets."
There are other factors too such as the home-study space; not every has the luxury of study rooms and quiet environments. Many of them are also exposed to too many distractions – from siblings to home matters – that affect the way they learn. They are also largely confined to themselves with little interaction with peers, further hindering personality development, which needs inter-personal relationships.
For teachers, instructors and professors; remote learning has presented even more challenges – and is not at all easy as many think it is. They need more preparation and there is more pressure on them to compensate for the real-classroom interaction levels. Recorded lectures (a practice followed by many via YouTube videos) means no assured way of knowing whether students follow what they teach. Setting up virtual classes are time consuming and accommodating larger student sizes presents a host of practical challenges.
Listening to parents and friends, evaluating the progress of students is equally daunting as many students do not take remote learning seriously and they may seek parental or sibling help on assignments. The quality of education suffers too as there is no way teachers get to go off script, explain the context better using, often impromptu explanations, and not least, they have no way of knowing if the students are focusing or not. They maybe sleepy, baffled, disinterested or attentive – the teacher has no way to monitor it.
The parents are not spared of the agony either: They need to follow-up even more, and it is now their task to ensure that students are connected, attend the right class and are focused on the teaching. As more people work from home, all this also means juggling their responsibilities adding to their frustration. The financial burden of putting in place the right infrastructure too cannot be ignored.
The fourth perspective that must be considered is that of educational providers, who now must invest in technology that is reliable, relevant and brings real value to the remote learning programme.
I see technology as a strong binding force that can address the concerns of all the four key stakeholder groups. Revisiting the remote learning landscape with a focus on delivering clear value and insightful experiences for students is a strategic imperative for the programme to succeed in the long run.
And this calls for a holistic approach, which was highlighted in the Financial Times' free schools access programme, in which FT and the World Bank organised a competition asking students to reimagine education. While most students suggested the use of technology to help connect 'students, ideas and thinkers,' even more significant were insightful commentaries on the need for "individualised learning, encouraging independent thinking and studying through projects with practical applications."