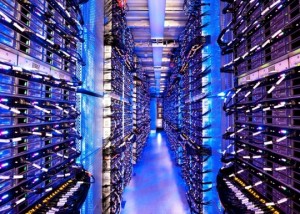 Continued growth is expected for the Asia-Pacific data centre industry in 2013 and 2014, according to global data centre vendor Digital Realty Trust.
In its latest annual Asia-Pacific data centre demand study, which surveyed 401 senior decision makers at data centre companies in Singapore, Australia, Hong Kong, and Japan, it showed 83 percent of respondents indicated plans to expand their data centres in either 2013 or 2014.
The research was conducted on behalf of Digital Realty by independent research firm, Campos Research & Analysis.
Increased security was the most important reason given for data centre expansion, followed by disaster recovery.
It also indicated that respondents had a strong preference for Asia-Pacific locations for their new data centres, with two in three of them citing that they would rather see the data centre built in the country they work in.
The most popular target locations cited were Singapore, Hong Kong, Tokyo and Sydney.
Digital Realty Asia-Pacific regional head, Kris Kumar, attributed a recent Forrester study, which estimated a 22 per cent compound annual growth rate (CAGR) in third-party data centre services for the next five years.
"The results of the Campos study, as well as Forrester's research, confirm the continued demand for data centre space in our markets.
"Customer demand is being fuelled by similar trends we are seeing in other parts of the world. Our customers' need improved security, especially in light of the trends towards cloud, virtualisation, and an increased reliance on critical IT systems," he said.