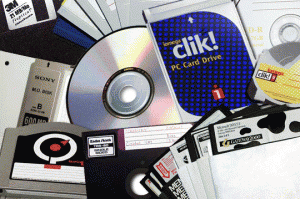 Businesses are failing to capitalise on mobile apps to benefit their users and company. This according to Patrick Leddy, CEO of app-developers and consultants Furious Tribe.
"I don't think a lot of businesses really understand mobile apps. We find that there are a lot of companies developing applications to suit their business goals, not the goals of their users. That is something we need to move away from. I think the next mobile revolution will be a huge opportunity for a lot of organisations, but it will also be a very destructive force," Leddy said.
Leddy was speaking at today at the first day of the Digital Media Forum, being held at the Habtoor Grand Hotel in Dubai.
"A lot of companies we talk to want an app, but they don't know what that app should do. They just want one because it's cool. So if you're going to build an app you should really think about what the key purpose of it is and what the utility behind it is. If you don't have a purpose, don't bother wasting your or your users' time," he said.
"There's plenty of rubbish out there on the app store already. You've got to think where the utility value is. A mobile strategy should centre on providing some sort of intrinsic value to the user. It's simple, your mobile strategy should be designed to improve the life of your user. If you're not going to contribute to your user's needs, why bother?" he added.
Around 70% of mobile apps fail, Leddy said, and a lot of this is down to businesses not understanding the purpose of an app, and some are approaching it in a way that is even damaging to their company.
"We don't want people peering into our personal lives. The thing about the mobile is it's a personal device. It's about self-love. So there are huge opportunites for businesses if they can just get it in their heads what users want," Leddy said.
"There are a lot of companies that are bombarding their users with evasive marketing messages, not respecting their privacy and users are starting to fight back and say no. So you may think that mobile has really arrived and the brands really get it. That couldn't be further from the truth," he added.
By 2013 it is predicted there will be more phones than people, Leddy said, and the opportunities for companies if they get it right are huge.
"Mobile is changing the way people communicate and engage. This profoundly changes the way businesses are engaging with their users. So what businesses need to know is how to take control of this business revolution and how to implement in this market," he said.
"We've gone from things being about communication to it being about content, and in the present day things are about context as well. Now users, and especially mobile users, don't just demand apps engaging in user experience, they demand apps that consider context as well – including who they are, where they are and what they're doing," he added.
Leddy also advised enterprises that had developed an app to test it in the Andriod market before taking it to the Apple market.
"Apple has a very formal process. They will take two weeks to review your app and another two weeks to review subsequent updates. They also have a lot of proprietor standards you have to adhere to, both technological and user-interface related. Developing a very quick app is not really appropriate for the Apple market," he said.
Leddy said he believes developing an app quickly at the expense of flaws is a better idea than taking too much time in user-research and implementation, because of the fast rate that things change.
"Andriod is much better for testing the viability of products because there is no review process. You can simply load the app up on the store and within a few hours it's live. Also Android users expect less –the quality on the app market is absolutely abysmal," Leddy said.
"So users are not going to really jump out at you if you have a few bugs or issues that you're working on. iPhone users, however, are very harsh on quality. On Android they almost expect your app not to work, so it allows you to get quick feedback and fix things before taking it to other markets," he added.