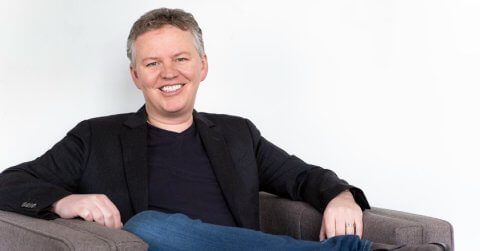 Cloudflare, Inc., the security, performance, and reliability company helping to build a better Internet, announced its partnership with Kyndryl Holdings, Inc., the world's largest IT infrastructure services provider, to help enterprises modernise and scale their corporate networks with managed WAN-as-a-Service and Cloudflare Zero Trust. The partnership couples Kyndryl's expert managed end-to-end networking services with Cloudflare's robust technology platform to enable enterprises to streamline connectivity to multiple clouds at scale.
The demands of modern applications, data, services, and connect-from-anywhere workloads are of top importance for businesses, including enterprises with legacy network infrastructure. Yet, organisations are increasingly faced with patchworks of data overload, on-premise technologies, public cloud services, and outdated networks, all of which contribute to operational loss and security risks.
Kyndryl's expertise in network services and protecting business-critical infrastructure, coupled with Cloudflare's global cloud platform, presents a partnership that enables enterprises to leverage a fully managed Internet security, performance, and reliability solution. The partnership allows enterprises to quickly scale network capacity based on business needs while reducing costs and presenting cost predictability.
"We have witnessed how enterprises are grappling with legacy hardware while introducing more and more cloud-based applications. As time goes on, this is only holding back business, limiting innovation potential, and increasing network security risk", said Matthew Prince, co-founder and CEO of Cloudflare. "That's why with Kyndryl we've made it seamless for enterprises to be guided through the entire transition of bringing their corporate networks to the cloud".
"As Cloudflare continues to expand on its end-to-end cloud solution, we turn to our partners to help deliver this full set of services at an even greater scale to our customers. Given Kyndryl's industry-leading consulting and managed network services, there was a clear opportunity to partner in order to guide enterprises through their network transformations", said Matt Harrell, Global Head of Channels and Alliances at Cloudflare. "By bringing together Kyndryl's proven track record with enterprises in managing solutions, and Cloudflare's platform for delivering leading comprehensive cloud infrastructure, this combination creates what enterprises need to easily transform their network".
With the growing complexity of multi-cloud networking, Cloudflare and Kyndryl's managed WAN-as-a-service allows organisations to convert all their resources to cloud-native solutions and retire expensive traditional hardware with confidence. Furthermore, the end-to-end network transformation services will deliver the industry's most complete, Cloudflare Zero Trust security, and connectivity with remote access to enable organisations with centralised management, control, and visibility to their network infrastructure.
"Through Kyndryl's collaboration with Cloudflare, we are excited to help guide more customers through their network modernisation journeys", Josh Helm, VP of Global Network & Edge Offering Enablement at Kyndryl. "As organisations grapple with increasing network workload demands, the joint WAN-as-a-Service offering will enable enterprises to build a robust cloud network and focus on being agile and innovative. The expansive IT advisory services Kyndryl provides, combining cloud networking with network security, simply helps organisations to overcome technological barriers for a seamless digital transformation".
Cloudflare and Kyndryl are focused on helping customers:
Streamline multi-cloud and direct to Internet strategy and transition networks in confidence: Enterprises have moved data to the cloud and use SaaS applications, but are leveraging hardware as their network. Cloudflare and Kyndryl have teamed up to deliver network services to the enterprise market. Cloudflare is the technology platform and Kyndryl is the services provider that will shepherd customers through this journey.
Reduce spend on private network links and appliances while saving IT teams from manual work: Provide enterprises with leading networking and edge security capabilities needed for flexible work environments, including reducing tech debt and legacy architecture. Kyndryl will advise and assist enterprises in managing their IT infrastructure as they evolve their networks and transfer workloads into Cloudflare's platform.
Accelerate digital maturity and network modernisation: Flexible cloud networking expertise with managed WAN-as-a-Service enables networks to respond to evolving IT needs, equipped for today's needs and automatically for what's ahead.
Extend network security to offices and data centres by replacing traditional WAN: Complete enterprise cybersecurity tackles risks and attacks from every location and vector.
To learn more about Cloudflare's integration with Kyndryl, check out the resources below: