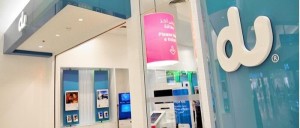 In an attempt to quell customer fury, du on Wednesday evening announced that it will give users three months to opt out of price changes to its home services.
The UAE-based telco had faced fierce criticism through social media over the past 24 hours, ignited by a price hike for its Talk and Surf and Talk, Surf and Watch broadband packages. According to the new price plans, some users would see their monthly home service bills go up by 37.5 percent.
The official du Twitter account, @dutweets, bore most of the brunt, before causing even further outrage with a particularly blunt response to one disgruntled user. The tweet, which has now been removed, effectively told the user that, if he didn't like the prices, he should simply unsubscribe. The tweet went viral.
However, following a disastrous 24 hours on its social media accounts, du put out a statement explaining that it would not force customers to pay more if they didn't want to.
"With regard to the recently announced revision to our Home Service Packages, we would like to clarify that it has always been our brand value to offer customers the freedom of choice," the statement read.
"With effect from 1 September, 2013, and for a period of three months thereafter, existing customers will be able to unsubscribe from the new package and return to their existing packages."
The news was met with a collective sigh of relief from UAE Twitter users, who had been campaigning since Tuesday to reverse du's decision on raising home broadband prices. A hashtag, #dupricehike, quickly gained momentum on Twitter, while a group bearing the same name was also formed on Facebook.
Upon hearing the news, the users behind these online movements were overjoyed at having had their concerns met with real action.
"Victory acheived for #dupricehike! You have until December 1st to opt out of the revised package prices," tweeted Daniel Evans.
"@dutweets Cool, thank you for clarification. Thank you as well for listening to our concerns in what was a tough situation for you."
Sheikha J Lo, the creator of the Du Price Hike Facebook group, posted, "Victory and power to the people who all stood up and complained."
The telco also made clear via its Twitter feed that the person who posted the blunt tweet about cancelling a contract was no longer handling the company's social media.
It wasn't all smooth sailing for du on Wednesday, however. Following the telco's statement, some users quickly asked whether they would have to consciously opt out of the new pricing plans.
What's more, many reported that the representatives on du's helpline had no idea about customers' ability to opt out, as of Wednesday evening. A number of people concluded that the message would eventually be filtered down.
Though du made no comment on how the opt-out process would work, the consensus on Twitter seemed to be that users would have to bear the new prices unless they contacted du to opt out.
Those who do not opt out will be automatically upgraded to the new pricing plans on September 1. In its statement, du defended its new home service packages, claiming they came with a number of benefits.
"The new home service packages will offer customers free local and national calls from landline to landline in the UAE, in addition to free international minutes to 175 destinations and access to more than 500 movie titles on demand," du said.