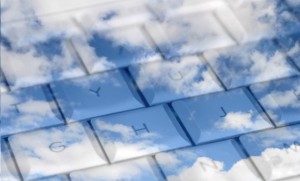 Terremark, the cloud vendor owned by Verizon, has become a platinum member of EMC's cloud service provider program, solidifying a relationship between the two enterprise service providers.
As part of the agreement, Terremark will standardise its managed private cloud offerings on EMC hardware and EMC will recommend Terremark as a leading cloud service provider to customers.
The deal is not exclusive, meaning that Terremark will continue supporting non-EMC deployments and EMC will work with other members of its Velocity Service Provider Partner Program. Terremark does join the top tier of that provider network though by being a platinum member alongside Rackspace, AT&T and CSC.
Ellen Rubin, Terremark's vice president of cloud products, said the move could be important for customers who use EMC in their own data centres that may be looking to deploy a hybrid cloud environment. Common EMC infrastructure can now be used both on site and in Terremark's managed cloud environment, which she said can ease scaling up and integrating the two systems. In addition, she said customers will be able to receive support from EMC for EMC products hosted in Terremark's cloud.
Years ago EMC decided it would not become a cloud service provider itself and instead decided to create a network of providers the company would recommend that customers use. Riccardo Di Blasio, senior vice president of global service providers at EMC, said since then the company has been selective in who it chooses to partner with.
The partnership represents the evolution of work the two companies have done together for more than a decade, said Barry Field, senior vice president of global sales for Terremark. EMC equipment has been used since the company's managed hosting offerings debuted, and Terremark uses both VMware hypervisor equipment and RSA security services, both of which are sold through divisions of EMC.
Representatives from both companies also said they hope to expand the relationship beyond using EMC hardware for the storage aspect of Terremark's private cloud offering, and both companies are interested in global sales opportunities emerging from the joint agreement.