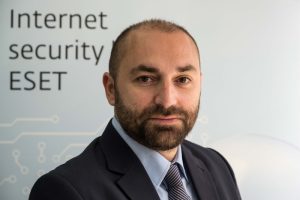 ESET has recently launched its latest consumer security product portfolio for Windows. The new range is designed to protect against the ever-expanding threats from the Internet including data theft, malware and viruses.
ESET's new portfolio of products enhances the security capabilities of ESET NOD32 Antivirus, ESET Internet Security and ESET Smart Security Premium.
The flagship products provide protection beyond the dimension of the operating system. With its new layer of the Unified Extensible Firmware Interface (UEFI) Scanner, included in all three products, levels of malware protection are enhanced by detecting threats that potentially launch before the operating system boots up. Threats including rootkits and ransomware target vulnerabilities in the UEFI and are highly persistent, even surviving after an operating system is reinstalled. ESET's UEFI Scanner prevents these types of attacks.
"The ever-increasing use of Internet in our daily lives has led to increasing and sophisticated threats. As pioneers of endpoint security we strive to stay ahead of the curve and our new line of solutions comes with enhanced security features," said Dimitris Raekos, general manager, ESET Middle East. "Consumer protection is our top priority; we are committed to providing utmost security and protection from all kinds of online threats; and the release of our new range is a testament to our efforts to keep our customers protected at all times."
The new line is ideal for connected households with a new feature that embraces the Internet of Things (IoT) and keeps all of the smart devices that connect to a home network safe. Additionally, the re-invented license manager gives users peace of mind as all the important data is available at one click at my.eset.com, said the firm.
The enhanced Connected Home Monitor (previously Home Network Protection) helps users protect their computers from threats coming from Wi-Fi networks; the updated version can test network-connected devices proactively and safeguard users in three ways:
IoT protection: Internet of Things (IoT) protection empowers users to test their router-connected devices for vulnerabilities such as weak passwords and suggests solutions to fix possible issues. The monitoring includes port scanning, service checks, and password and account checking.
Router protection: Enables users to test their home routers for known vulnerabilities and unsafe firmware, and suggests how to fix possible issues. Deep router testing includes scanning for port vulnerabilities, known firmware vulnerabilities, malicious domains and DNS server reputations, weak or default router passwords, malware infections and router web-server vulnerabilities.
Catalogue of Connected Devices: Lists and categorizes devices, such as mobile phones or IoT devices, connected to the user's home network to quickly identify any rogue devices.
For customers purchasing a full license, ESET automatically provides technical assistance, in the relevant local language. Lastly, there is no charge for customers upgrading to the latest software – all valid ESET licence holders can simply download the latest products.
New solutions are available in most regional retail stores and on ESET Middle East online store.