Europe's biggest annual technology gathering is due to kick off tomorrow, gathering over 100,000 attendees to Barcelona's Fira Gran Via for the four-day event.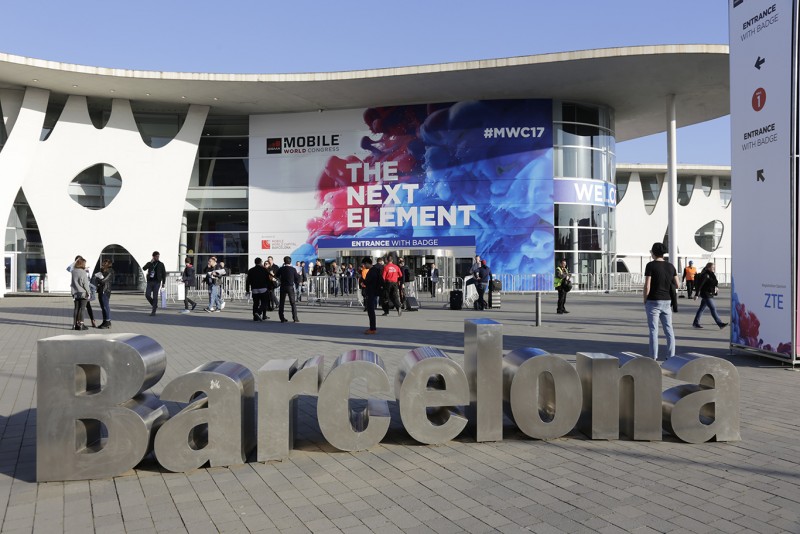 Mobile World Congress 2018 will spotlight the role of artificial intelligence (AI) in telecoms, as a means of combating stagnating mobile service revenues as once-lucrative features like text messaging have become commoditised.
The rise of AI in digital assistants will also be a noticeable theme throughout the event, as several large-scale telecom providers, such as Orange, Deutsche Telekom and Telefonica are set to launch their own versions of the two-way speaking devices during the show, according to market research firm Ovum.
MWC, which is hosted in Barcelona every year, is typically fixated on mobile and phone tech. It plays host to some of the biggest Android flagship launches, and this year's no different – with Samsung preparing to unveil its new Galaxy S9 ahead of the conference on Sunday evening.
"The Phone. Reimagined." is the tagline for Samsung's answer to Apple's iPhone X. It is set to be the first smartphone with a dual-aperture camera while keeping most of the other specs relatively unchanged from the predecessor Galaxy S8, as can be seen in the early arrival of its launch video – which was leaked earlier this week.
Nokia, Sony and Huawei will also unveil new devices. But something to watch out for this year is the prospect of phones with folding screens – something that has been talked about in previous years but not shown in any meaningful way.
Outside of technology vendors showcasing their latest products, Formula 1 will have its own dedicated area at MWC for the first time ever. One of F1's most talented drivers and double world champion, Fernando Alonso, will also feature as a keynote speaker during a session titled 'The Fourth Industrial Revolution' on day two. Alonso will be joined onstage by Zak Brown, Executive Director of McLaren Technology Group, and the pair will share their perspectives on the intersection of motorsport and cutting-edge mobile technology.
Tahawul Tech will be covering the four-day event live from Barcelona. Stay tuned for updates.