Dr Naveen Singh, the CEO and Co-founder of Inery believes that the decentralisation of data creates endless possibilities for how businesses control their data in an exclusive interview with CNME Editor Mark Forker.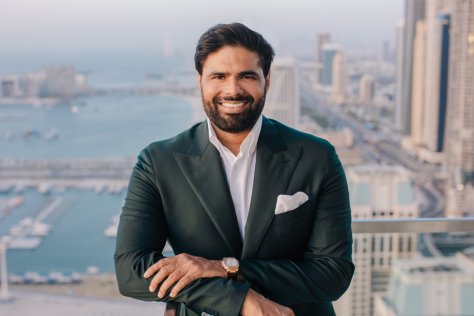 Can you give our readers a detailed overview of your company – and what gap existed in the IT industry that inspired the company to be formed?
Inery is the first-ever decentralised DBM and a layer-1 blockchain solution. Our vision is to create a new paradigm for data by integrating blockchain functionalities, like decentralisation, immutability, user-controlled assets, and security, with distributed database management properties like CRUD, low network latency, and complex query searches.
We also envision enabling cross-chain interoperability for secure, seamless transactions across chains.
Currently, there are only centralised or partially centralised database solutions. Even blockchains, DeFis, NFTs, all depend on these solutions. Which leaves a huge gap to be filled. And that's where Inery comes in.
Inery's decentralised infrastructure for database management, IneryDB, is the first-ever fully decentralised DBMS.
So, while providing a bridge between Web2 and Web3, it also gives users access to a decentralised database.
What this means is that everyone is in control of their own data. No single entity can access or manipulate a user's data in a fully decentralised DBMS. Because the data is stored on multiple nodes – and it is encrypted using cryptographic keys, it's impossible for hackers to gain access to all the servers.
Companies like Dataiku and Alteryx have claimed that they are on a mission to 'democratise data' – and a fundamental way to do that according to them is to make your data centralised. However, your USP is to move data from centralised to decentralised infrastructure. What are the key benefits of this for enterprises that adopt such an approach – and why are you such strong advocates of decentralisation?
If the recent breaches are anything to go by, then it should be clear that most of the data-related problems are because of centralisation. IneryDB leverages blockchain functionalities to render decentralisation, security, and immutability.
Enterprises that go the decentralised way eliminates a single point of failure.
This is because the data is distributed across multiple nodes. So, when one node is down or fails, users can still access their data.
There is also unparalleled security in decentralised database infrastructure. For instance, IneryDB, the decentralised DBMS, leverages cryptographic methods to ensure data privacy and security. The data can only be accessed by someone with the private keys.
Furthermore, the data is immutable– once stored on the blockchain, it can't be manipulated or tampered with. The data becomes resilient to give it more accountability.
We can also talk about scalability, where decentralising databases allows enterprises to scale up as the amount of data streaming in and out increases.
Users have a say in how their data is used and who can access it. The possibilities are endless.
The Metaverse is beginning to gather momentum and more and more businesses are investing in it. It's expected to generate huge quantities of user data and user-generated content streaming. We know conventional storage is not fit for purpose in terms of serving the Metaverse space, so businesses really need secure and accessible data centres. How does your security offering differ to those promoting centralised data centres?
Centralised data centres have a single point of failure, among other bottlenecks. A single server compromise or failure renders the entire users' data vulnerable.
The data in decentralised storage is distributed across several servers. We have integrated the storage capacity and computing power of independent devices to create a super-network. This super-network is capable of storing massive data copies.
The distribution lowers network latency and makes data retrieval easier and faster. We have utilised cryptographic functions and trustless transaction layers to enable users to transfer and store sensitive information without worrying about privacy or security breaches.
Can you provide more information in terms of financing – have you received seed funding, or are you in the process of looking for investment in the company?
Yes. We have raised approximately $8 million through VCs and crowdsource funding. So now we are only open for strategic partnerships with venture capitals and investors via Inery's token allocation, which is 2% of the total $INR supply – and the equity and token allocation will be done in Series A, immediately after listing.
Can you provide us with more information in terms of your market presence in the Middle East – and what are your primary goals and objectives for the next 12 months for Inery Blockchain?
The Middle East countries, especially Saudi Arabia, are coming up as a hub for disruptive technology.
About our goals, we successfully released our first Public Testnet. This is an important milestone to our team and community. We will use the feedback we get from the public to make improvements as we make progress towards Inery Mainnet.
So, for the next 12 months, we will be working on Inery's decentralised database management solution–IneryDB.
We also intend to conduct Inery hackathons, develop and debug Web and Desktop GUI, and import existing non-relational databases from other solutions into the IneryDB solution.