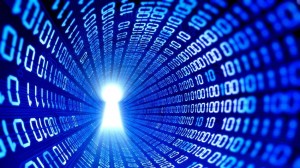 DDoS attackers attempted to bring down an unnamed financial services firm earlier this week using one of the largest traffic bombardments ever recorded, mitigation firm Prolexic has reported.
The 167 Gbps peak attack hit what is being described only as a "real-time financial exchange" on 27 May using the same DNS reflection method used to strike anti-spam organisation Spamhaus in late March, the company said.
Although smaller than the Spamhaus assault, it still registered as the largest ever defended by Prolexic in its 10-year history, which must on its own make it one of the largest ever recorded.
Despite its size, Prolexic had been able to distribute the traffic across four sites in Hong Kong, San Jose, Ashburn in Virgina, and London, with the latter bearing the greatest burden at a peak of 90Gbps.
"This was a massive attack that made up in brute force what it lacked in sophistication," commented Prolexic's CEO, Scott Hammack.
"Because of the proactive DDoS defence strategies Prolexic had put in place with this client, no malicious traffic reached its website and downtime was avoided. In fact, the company wasn't aware it was under attack."
The fact that the attacked business was a customer of Prolexic is one important difference between the incident and what happened to Spamhaus.
When Spamhaus was assaulted by a vast 300Gbps peak DNS reflection attack, it engaged the help of a content delivery network (CDN) called CloudFlare to help defend itself. The attackers then turned their fire on the Tier-1 providers used by CloudFlare in an attempt to cause maximum harm.
The attackers picking on the financial services firm would have known that Prolexic's mitigation stood between themselves and the target from the start, raising the possibility that they were testing the ability of this sort of attack to overload dedicated defences.
"It's only a matter of time, possibly by the end of this quarter, before the 200 Gbps marker is crossed," predicted Hammack.
The firm was investing in the infrastructure necessary to cope with up to 1.2 Tbps peak traffic loads by the end of 2013, he added.
DNS reflection (or amplification) attacks have become a new front in DDoS tactics in recent times despite being widely discussed for years. One possibility is that they are partly a reaction to the growth of DDoS mitigation firms and the desire of attackers to boost the size of their activity using open responders.
As EU security agency ENISA pointed out after the Spamhaus incident, the vulnerabilites exploited by the attackers were addressed by IETF best practice recomendations as far back as the year 2000.