IT distributor Redington, a regional powerhouse, today announced a new MEA-wide agreement with Digitate, a leading enterprise automation provider. The agreement gives Redington partners across MEA the opportunity to incorporate ignio, Digitate's AI-based infrastructure management software, into their offerings.
ignio applies artificial intelligence (AI) and machine learning (ML) to help enterprises manage their IT and business operations more effectively and with greater agility. The software platform leverages machine learning to make sense of data from across an enterprise's IT landscape, providing insights that enable prediction, prevention, and automated remediation of issues and risks.
Gartner predicts that by 2023, 40% of IT operations teams in large enterprises will use AI-augmented automation to manage their infrastructure, with machine learning solutions a helpful, practical option for many businesses.
"We are thrilled to team with Redington. Together, we will look to help organisations face the exciting, but also critically important, digital transformation journey ahead, with AI/ML solutions at the forefront", stated Lou Sassano, Global Head of Channels at Digitate. "Companies across a multitude of industries are embracing Digitate's intelligent automation solutions, not just to survive, but to thrive.  Combining Redington's strength, expertise and market reach through its superior ecosystem of partners with Digitate's award-winning products will absolutely help organisations of all types in the MEA region accelerate their transition to true autonomous enterprises".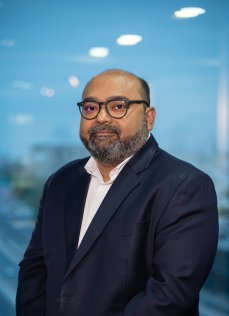 "Digitate leverages machine learning and AI to intelligently manage IT and business operations, which will bring great value to our channel partners across the region and will allow them to deliver lines of innovation to help customers transform their enterprise business operations, enable the digital enterprise, and achieve new business performance levels. Our strategic partnership with Digitate will bring flexibility to deliver the right customer experience for our ecosystem", said Sayantan Dev, President at Redington Value.