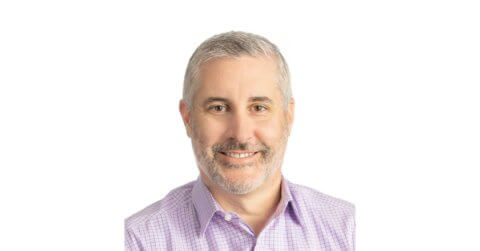 ScienceLogic is excited to announce its strategic collaboration with CirrusLabs as a local office partner in the META region (Middle East, Turkey, and Africa).
This partnership underscores the commitment to delivering cutting-edge IT solutions to this vibrant market via a robust two-tier channel model. As part of its expansion efforts, ScienceLogic is actively seeking channel partners to join forces in the Middle East, Turkey, and Africa, with a primary focus on recruiting and enabling partners across META region. This initiative aims to cultivate strong partnerships that will equip channel partners to sell and support ScienceLogic's AI Ops tools that enhances IT operations across the region.
To cater to the evolving needs of the META region, ScienceLogic is introducing a comprehensive Channel Partner program. This program includes software and service enablement, certifications via its partner portal and access to live demos and proof of concepts as needed.
ScienceLogic's industry-leading product suite stands as a testament to modernised automation, hybrid IT visibility, and AIOps. This holistic approach empowers IT teams to proactively address infrastructure issues, aligning seamlessly with the digital strategies of the META region.
Ryan Donley, Vice President of Global Sales at ScienceLogic, expressed, "Our collaboration with CirrusLabs as a local office to develop channel partner eco-system directly bolsters region's AI knowledgeable channel partners who can advocate their customers to move from costly and complex infrastructure to modern AI based automation tools that simplify IT operations".
Santosh Jayaram, Chief Revenue Officer at CirrusLabs, added, "ScienceLogic's technology combined with our expertise creates new opportunities for businesses seeking innovative IT solutions and tremendous cost savings".
Shahnawaz Sheikh, Vice President Sales for the Middle East, Turkey & Africa at CirrusLabs, highlighted, "Our partnership contributes to the dynamic digital landscape of the META region, driving innovation in line with ScienceLogic's forward-looking solutions and building a strong channel base for ScienceLogic in every major market within META region".
CirrusLabs and ScienceLogic's collaboration directly contributes to the growing demand for automation in the ever-scaling complexities of enterprise businesses and how AIOps can simplify and fortify the digital landscape of the META region. As ScienceLogic's local office partner, CirrusLabs is committed to shaping the digital transformation journey.
In summary, the partnership between CirrusLabs and ScienceLogic is set to revolutionize IT operations in the META region and aligns perfectly with the digital aspirations of Dubai and beyond. This collaboration promises innovation, growth, and enhanced value for businesses seeking cutting-edge IT solutions to its customers and also a strong business value to its channel partners by helping them create a newer revenue stream for their businesses in the world of AIOps.