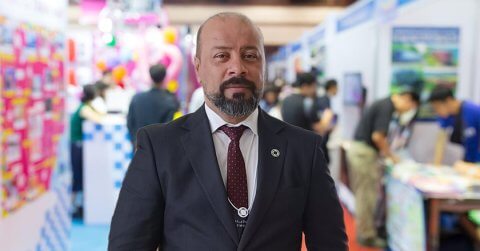 GCG Enterprise Solutions' Waleed Alawadi reflects on the inevitable trend shaping the future.
Facing the challenges of today's fast-paced business world, companies around the region are constantly seeking new ways to optimize workflows, improve efficiency and boost their productivity. As a result, the demand for low code platform solutions over the past few years has steadily remained on the rise.
The low code software development approach allows businesses to build custom applications and automate workflows without the need for extensive coding expertise. Instead of writing code from scratch, low code platforms provide pre-built components and drag-and-drop interfaces, enabling businesses to quickly create applications and automate processes.
Waleed Alawadi who serves as Head of Pre-Sales at GCG Enterprise Solutions , a leading regional technology solutions provider, recently elaborated on how low code solutions can support clients in their digital transformation journey, by saying that: "Our low-code platform is designed to make business easy. By providing a comprehensive solution for rapid application development and workflow automation, we help our clients enhance work efficiency and productivity".
Elaborating further on the benefits of low code platforms, he went on to state that: "Low code platforms offer rapid application development, increased agility, cost savings, greater collaboration and improved scalability. By providing pre-built components and templates, low code platforms enable businesses to quickly create functional applications and respond to changing market demands and by reducing the need for extensive development resources, businesses can save on costs and increase efficiency. What's more is that by providing a visual interface for application development, low code platforms promote greater collaboration between business users and IT teams. Ultimately, by enabling businesses to easily scale their applications and workflows, low code platforms help them stay ahead of the competition and achieve their digital transformation goals. At GCG Enterprise Solutions, our low-code platform is the future of software development. It provides a user-friendly interface for building applications and automating workflows, enabling businesses to achieve their digital transformation goals".
With low code platform solutions rapidly shaping the future of software development in the MENA region, businesses can look forward to gaining the enhanced ability to rapidly prototype and iterate on applications, and respond swiftly, with greater agility, to changing market demands Top of Form.