The term 'robot' was first coined when Karel Capek granted factory androids the ability to perform the work of 'two-and-a-half humans' in his 1920s play. Little did any of us think that before a century was up, these would become real-life, increasingly common additions to the workplace as we know it today.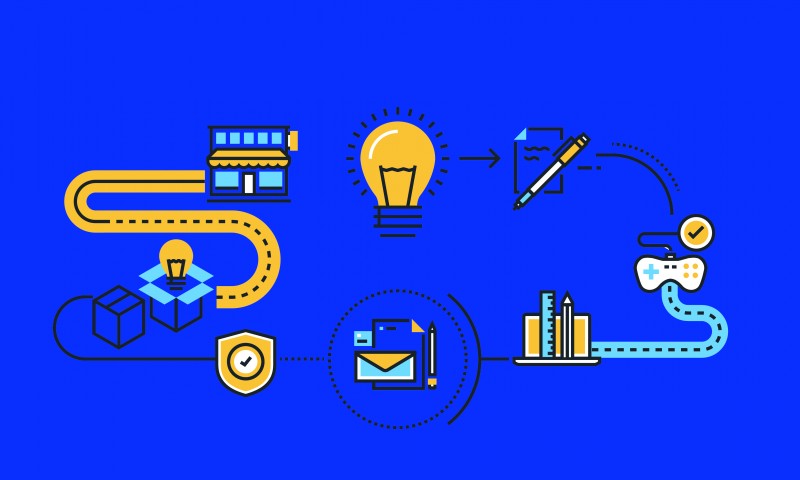 Contrary to public hysteria, we're not about to be completely overrun by our mechanic counterparts. McKinsey found that fewer than 5 percent of occupations can be entirely automated using current technology, and only 60 percent of occupations could have 30 percent of their tasks automated as things stand.
Reddit user FiletOfFish1066 was among this 5 percent. He was fired from his programming job at a well-known technology company last summer, after he spent the first eight months of his tenure completely automating his own job. Six years went by before his manager noticed he was spending his entire working day playing computer games, whilst pocketing a $95,000 salary.
That being said, the need to consider the potential for automation within the enterprise is becoming a pressing concern for CIOs around the globe, particularly in the Middle East. Research firm IDC claims that digital transformation is not possible without an automation strategy, but when can we expect to see these materialise in businesses in the region?
"While Middle East organisations are still in the early stages of adopting automation, thanks to a culture of innovation, it could accelerate quickly in the coming 5-10 years," says Hichem Maya, head of industries, SAP MENA.
A major barrier in organisations adopting these automation strategies can sometimes be perceived as coming from employee reluctance to change, but Maya believes that CIOs can swerve this hurdle by adapting their approach. "Rather than entire jobs being replaced by artificial intelligence and robots, CIOs should emphasise to workers that automation will lead to greater collaboration between people and machines, with new opportunities for workers with skills that, in some cases, have not even been created yet," he says.
However, it seems that not all employees are averse to riding the automation wave, as shown in ServiceNow's latest report, 'Today's State of Work: At the Breaking Point.' "Faced with the reality of how work gets done today, the vast majority of people we surveyed are crying out for change," says Mark Ackerman, ServiceNow's sales director for the Middle East. "They want their work tools to mirror the consumerised tools they are so used to using in their personal lives, and see this as a way to increase productivity, freeing them from the heavy administrative burden they carry today."
Three out of four respondents said that they want simple, self-service support processes that make administration "as easy as using Amazon or FedEx," according to the report. "Nine in ten said that automating their work processes would make them more productive," continues Ackerman. "Only 5 percent disagreed with 'consumerising' support processes, and just 4 percent disagreed with automating administrative tasks."
Regardless of the workforce's attitude towards automation, the introduction of a widespread automation strategy will undoubtedly result in various changes within the enterprise. "Organisations need to focus on upskilling their staff by partnering with vendors and educational institutions, in order to create higher-qualified and better-paying jobs within organisations that better utilise employee talents," Maya says.
A mere 4 percent of CFOs in a recent Oxford Economics and SAP study said that automation is causing jobs to disappear, while 85 percent said that finance headcounts have "held steady". In addition, 73 percent of the CFOs that took part in the study agreed that automation is in fact improving finance department efficiency, giving executives more bandwidth for value-added tasks that require human judgement, such as fraud detection, compliance, Big Data analytics and driving business strategy.
Today's breed of business users is more tech-savvy, independent and social than ever before, and many of this new generation have grown up enjoying the instant gratification of the Internet age. What's more, Ackerman believes that if these new workers suspect that established processes are slowing them down, they will have "no qualms" about working around, or replacing, certain systems to get what they want. "Enterprises have an enormous opportunity to shift their employees from mundane administrative work to high-value initiatives that flow directly to their bottom line," he says.  "I do not believe that businesses need to transform their culture and overcome widespread objections – they already have enthusiastic groundswell that they can leverage to drive change."
Similarly, Gartner believes that 'old guard' companies – those with large amounts of legacy technologies and processes – will not necessarily be the 'first movers'. Rather, the savvier companies among them – typically startups or newer organisations – will be the 'fast followers', as they will recognise the need for competitive parity for speed, cost savings and increased productivity of this technology. The research firm also predicts that by 2018, 45 percent of the fastest-growing companies will have fewer employees than instances of smart machines.
While manufacturing and retail tend to be the typical industries that spring to mind when considering those most susceptible to automation, Ackerman believes that any industry which relies on technology as either an enabler or a differentiator will be liable to complete transformation. "No area of an organisation will escape the ultimate automation or orchestration of processes," he says. "IT organisations that take advantage of orchestration – which makes complex procedures easy to repeat while reducing the possibility of human errors – are able to improve efficiency and service quality, while reducing operational costs."
As far as progress in adopting automation in the Middle East goes, Maya believes that in tandem with emerging technologies, such as IoT, artificial intelligence, machine learning and blockchain, automation is helping regional organisations to become more efficient, productive and profitable. "As organisations face an ever-growing amount of data, they need to mine it for business insights through automation of processes," he says. "As a result, there will be a growing need for data-centric roles, such as data analysts and scientists."
We are gradually reaching a new age of automation in which machines can not only perform a range of routine physical work activities – sometimes in a more efficient and cost-effective way than humans, but are also increasingly capable of achieving activities that require cognitive capabilities. These include making snap judgments, reading a situation from an emotional perspective, or even driving. Take the rise of autonomous vehicles for example; driving was previously considered too difficult to automate successfully, but by the end of the year, Dubai Police plan on deploying a fleet of self-driving police cars that will scan people and identify criminals and "undesirables".
But aside from robotic-type technologies such as these, automation has ample benefits to offer in terms of enhancing enterprise processes, as opposed to directly replacing them. By 2018, Gartner predicts that 20 percent of business content will be authored by machines; this includes shareholder reports, legal documents, market reports, press releases, articles and white papers, which are all candidates for automated writing tools.
What's more, even supervisory duties are increasingly shifting to monitoring an employee's accomplishments through performance measurements that are directly tied to productivity and customer evaluation. Such measurements can be consumed more effectively by smart machine managers, modified to learn based on staffing decisions and management incentives.
While this might still sound as if machines are increasingly becoming the backbone of a business, Maya believes it's not all doom and gloom for employees. "By freeing up employees from routine tasks and allowing them to work remotely and at non-standard times, organisations can emphasise that employees can enjoy a better working culture and work-life balance," he says. Just be sure to not get caught enjoying it too much, like FiletOfFish1066.