Technology is an incredible driver of change in our ever-evolving world. It is estimated that only one percent of the global tech sector will be female by 2040, but the industry is gradually transforming and organisations across the world are doing their part to accelerate gender parity in the tech sector.
In celebration of International Women's Day and to reflect this year's theme of #EachforEqual, we spoke with female executives in the tech industry – from directors to channel managers, product engineers, marketing managers and more – to find out how their company and, how they as individuals, are empowering women. Here's what they have to say: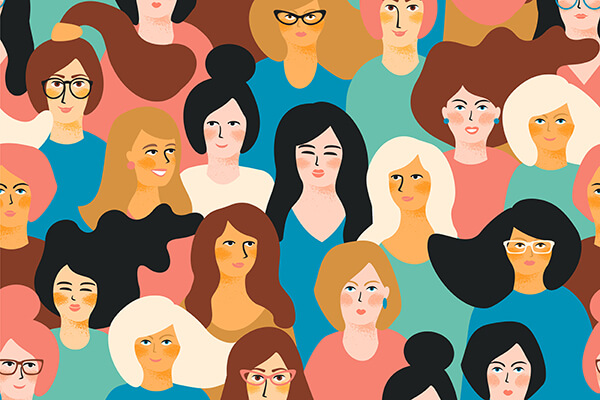 Shaista Ahmed, distribution sales manager, Nutanix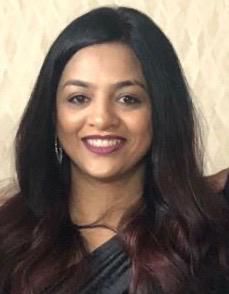 "At Nutanix, we are building our culture and traditions in an open atmosphere. We have an amazing team, which is being led by Aaron White in METI who has helped to create a workplace where diverse thinking, ideas and personalities are valued. We have an initiative called 'Webscale Women at Nutanix,' which enables us to collaborate and develop our skills through seminars, workshops and conferences. We are also working closely with our partners in reaching out to thought-leaders and experts who focus on women empowerment and professional growth. Nutanix is also a big advocate of 'Girls in Tech.'
As an individual, I always start by fostering mutual understanding. I ensure that I work with women and leverage their strength while encouraging and motivating them to move forward even if the path is tough.
To those women who want to enter the field of tech, my advice is always be yourself, keep an open mind to collaborate and learn, force yourself outside the comfort zone experience new things. Just like our principle at Nutanix says, 'get comfortable being uncomfortable' and always remember to match your competence with confidence."
Dushala Agarwal, marketing specialist, Midis Group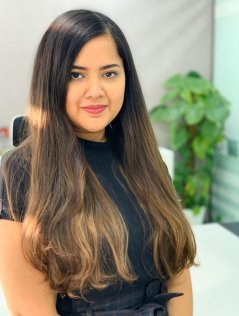 "The crux of equal opportunities is where "gender" does not exist. I can proudly say that our company culture focuses on recognizing an individual's skills and fresh ideas, be it men or women. Everyone is given an equal opportunity with utmost transparency if they deserve it.
Personally, I endeavor to be a listening ear to women around me; be it on a professional or personal level as empowerment lies in learning from each other's experiences. All women are "s-heroes" and the motto to be positive and encouraging each other is my holy grail belief.
The tech industry is ever innovating and being part of such a field should be enthralling enough to pursue a career in it. It is imperative to exhibit creativity in any job you do and constantly enhance your knowledge to distinguish yourself and be successful.
Kay Akramova, manager – sales and marketing, Seidor MENA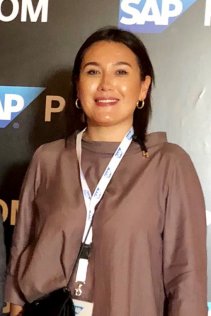 "To all women who want to succeed in the business world, whether it be in the tech sector or not, know that we are all fabulous and unique our own way. Always have the courage to believe in your crazy ideas and take action on them! There is no recipe, there is no one way to do things, there is only YOUR way. Trust in yourself and believe that your voice matters. Most importantly, surround yourself with people who support and involve you in different projects. Remember that life is a journey so enjoy the ride and make a difference."
Nicole Andjelo, marketing manager, Invenio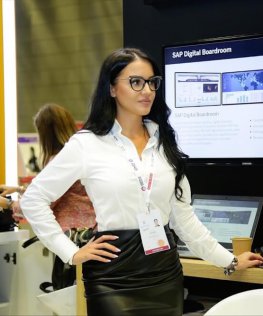 Invenio Business Solutions is unique because of its people and its commitment to supporting them, according to Andjelo.
"It's amazing how we go above and beyond to help each other and ensure inclusion within the workplace. Specifically, the company is constantly innovating the concept of teamwork and strengthening our ability to work as a global team to achieve our common mission, leveraging our individual backgrounds and perspectives. At Invenio, Inclusion & Diversity are integral to business and gender diversity makes the company more intelligent and innovative.
"I believe that women empowerment has made great advances over my lifetime and it continues to make strides in the right direction. However, I believe there is still a large gap to fill in terms of empowering women, inspiring change and enabling them to achieve their goals. A majority of female employees across multiple industries are still not satisfied with their salaries and are still afraid to venture out on their own.
It is important to note that the success journey doesn't have to be easy, but we must amplify the female voice, setting an example and encourage our peers within the company and beyond the organisation. That's why I think it is very important to inspire confidence. If someone is in doubt, I aim to be a trusted advisor, mentor and friend to all my colleagues. I enjoy learning from others, sharing my experiences and developing a sense of community to close the gap.
To all women, that advice that I would give is dream big, set your goals high, and remember that only one thing makes fulfilling your desires impossible – that is the fear of failure."
Nichola Banerjee, Marketing Specialist – Midis Group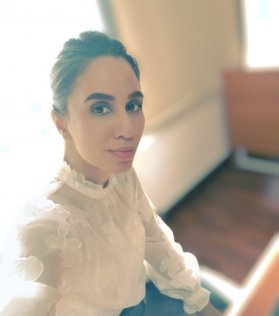 "Gender equality is essential, and I am lucky to be working in an environment where women get noticed and promoted as much as men. Our group initiatives show we are valued, and help us grow our skills, and thus our potential.
I believe that in encouraging women to pursue opportunities at every level as working women and as working mothers. We need to empower them to voice their opinion, because when women do speak up, they get noticed and rewarded. We should encourage them to do things that they love to do and keep engaging in activities that would help them move forward.
These days the technology sector is not just associated with men, although it may seem like technology is a male dominated space women should not be afraid to step in. Follow your passion and do your thing, girl! If you follow your passion, learn as much as you can, and do good work, people will have no choice but to respect you."
Rebekah Brown, SANS instructor, teaching the SANS course: FOR578: Cyber Threat Intelligence.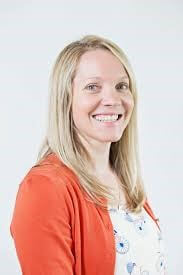 "In Information Security, and the technology field in general, women are still in the minority. When you are the only woman on a team or in an organization it can feel isolating. As an instructor, speaker, and author, I have the opportunity to show women in technology that they are not alone, that there are many women in this field, and that we are making a real impact even if we don't see each other every day. Just knowing that you are not 'the only one' is encouraging.
I enjoy mentoring my female students not only in my subject area of threat intelligence, but also on subjects many women run into such as unconscious bias in the workplace and salary negotiations. As a co-chair for the cyber threat intelligence summit I help reach out to female speakers, especially first-time speakers, and provide guidance and support to help them share their expertise.
The tech industry is so vast, I tell the girls and women that I mentor that there is a role for everyone – our world is so centred around technology that whatever their interests, there is likely somewhere in the industry that needs their insights and perspectives. What's more – our technologies can only improve when the field becomes more diverse. Women bring new ideas and new ways of looking at things. If you have a focus area in mind already, try to understand how it fits into the larger picture of how technology influences the world. If you don't have a particular interest yet, there are lots of options, take the time to find what will become your passion. Be confident in your contributions and your talents, always strive to learn more as this is a field that evolves constantly, and we can evolve with it."
Andrea Carter, regional director, Marketing NEMEA, Sophos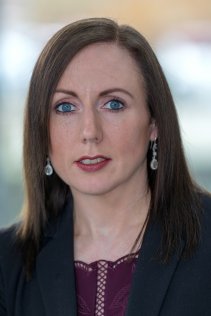 Sophos believes that diversity of all types is critical to the organisation's ability to adapt to a fast changing environment. Diversity matters. It gives a fresh and new outlook to perspectives, problem solving and innovative outcomes. The cybersecurity firm highlights that the business performs better when employees from all backgrounds, culture, gender and age work coherently together.
"We continue to strive to improve our gender diversity at Sophos. In the last year, we offered unconscious bias training, introduced maternity leave policies, sponsored various Women in Tech initiatives across the globe and expanded our Sophos Women in Technology networking group. But our job is not yet done, and employees are actively encouraged to continue to take part in this global conversation.
Personally, I am fortunate to have a diverse team of talented individuals at Sophos including an equal number of women who are fully supported to develop and grow within the business. Additionally, I have recently volunteered to act as an official mentor to other women within the organization and beyond the organization, I am an advisory board member for Women of the Channel Europe.
Outside of work, I am passionate about fitness and actively encourage women to join me in taking up weightlifting and resistance training. I strongly believe a healthy body supports a healthy mind and gyms are a great place where I see women empower and encourage each other.
For all the women out there who are considering a career in tech, I would say that it's a great industry to work in that offers a fast-paced exciting environment! To succeed, you should never stop learning, be passionate about what you do, and seek support and advice from female mentors who have done well in this sector. Most importantly, never feel that being a woman should affect your choices of roles in this industry, I may work in marketing where it is more common to see equal numbers of men and women, but I work with a whole range of successful females at Sophos who work in our SophosLabs, product development or customer support."
Jennifer Cox, Security Engineer CSM – EMEA, Tenable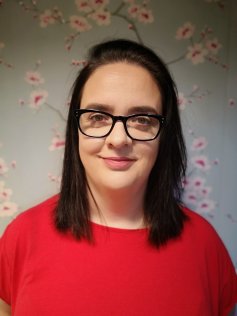 Tenable strives to promote gender equality in the workplace and in its communities, and continues to celebrate the achievements of women across the company, according to Cox. By shining the spotlight on deserving individuals, and also promoting awareness against gender bias, Tenable hopes to be a positive part of the movement for equality.
Tenable has started the Women@Tenable initiative a year ago, to promote an open and supportive environment that unites Tenable women (and allies) from all departments, backgrounds, and experience levels. The group has grown to include over 200 employees globally and hosts initiatives such as panel discussions on leading women in the cybersecurity field, informative workshops that build on emotional intelligence in the workplace, and building a community of supportive individuals. The enthusiasm and participation within the group is nothing short of inspiring.
"International Women's Day, for me, is a moment to stop and reflect. I make a point of reviewing my achievements and the achievements of my colleagues – be they male or female, when it comes to providing equal opportunities, supporting structures and goals. It's also an opportunity to measure myself specifically regarding what I've done for women this year and how I can do better next year. I plan, I create goals, I agree to do things that push me outside of my comfort zone and I one-up on the last year.
I'm involved in a number of external opportunities, all where I'm based in the Republic of Ireland. For example, I'm lucky enough to be an advisory board member of the Leaders in Tech Ireland, WITS Ireland (Women in Technology and Science Ireland) and I'm involved in a number of projects that work to insure diversity and inclusion within the cybersecurity industry – such as judging the Coolest Projects event for kids in the Royal Dublin Society. In 2019 I was invited to speak at the Women in Tech conference in front of an audience of 1200. I've also launched a mentoring project in Tenable and my door is always open to anyone looking for some advice, guidance or just an ear to bend."
Domenica Crognale, a certified SANS instructor and a senior mobile forensic analyst at ManTech International, and a co-author of SANS FOR585: Advanced Smartphone Forensics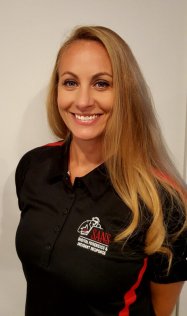 "I think empowering women begins with creating an inclusive environment, one where people are not afraid to voice their ideas, questions, frustrations and/or successes.  It's also important to be a good role-model. I do this by giving 100% to every project that I am asked to participate in and by putting in the extra work when it's needed. I do my best to answer any and all questions that come my way if I feel that I can contribute a unique perspective.
For those women who are thinking of entering the field of tech today, you should look for a career path that excites you, and don't let anyone tell you it's too difficult to pursue. You'll be surprised at how much better you become in a certain skill if you are passionate about the project or outcome. It's also ok to fail. It may take several tries to find your niche; just don't give up! Lastly, look for a mentor, and this doesn't have to be another woman. I have been lucky enough to have worked with many amazing men as I carved out a path in cybersecurity. You may have to be the one that approaches them, but there is no shortage of amazing cyber professionals out there with knowledge to share if you are willing to listen."
Vivian Gevers, chief operating officer, Cyber1, parent company for Credence Security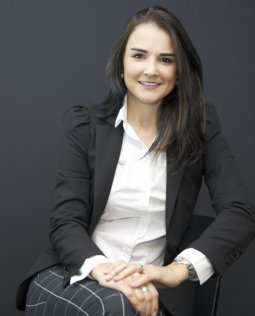 "We are living in a digital world where technology has dramatically improved our lives. At the core of this digital transformation, of companies and countries, are the people driving that change.
The role for women in this transformation is critical to ensure that the best and brightest contribute to shaping our future. In fact, many tech industry leaders are women, with more joining the ranks and supporting each other based on merit and credentials. I would encourage women to be engaged and confident in their contribution to the tech industry — I would suggest they pursue professional certifications, join industry bodies like the IEEE where they can build strong peer groups and continue to learn and grow and avail of opportunities within their organisations to contribute thought leadership be it via drafting whitepapers or articles, or speaking at industry forums.
Personally, I am a strong believer in selecting and promoting the most capable and competent people to help my organisation. I believe that a decision like this should be made based on merit and the credentials of the individual rather than gender. With that being said, I challenge those who are in the management and leadership posts to ensure that women are identified for potential management and executive roles too. I encourage them to create opportunities for training and advancement and ensure that women in the workplace are included in mentorship and coaching initiatives in succession planning."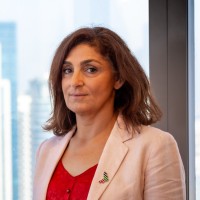 Iman Ghorayeb, Director of Marketing & Communications, Avaya
Avaya drives and maintains a clear strategy to build a workplace where individuality is celebrated and harnessed creating a culture of engagement, innovation and inclusivity. Avaya has recently week launched the Avaya Council for Diversity and Inclusion, to support the growth and management of the company's human resources and groups within the company.
"As an individual, I believe that the best way to build a mutually successful relationship with people inside and outside the workplace is to treat everyone equally, regardless of their gender. I seek to be treated as equal from the get go. This has an immense effect on levelling the playing field and building lasting working relationships.
Tech is an exciting field. For those who are planning to enter the field of technology, you will find that there is something new to experience every day and there's so much room for injecting your own creativity. If you're not a tecchie, then learn the outcomes, imagine the use cases, and fill your knowledge gap using your other skills. If you've always loved tech, that's the industry for you today and for the future."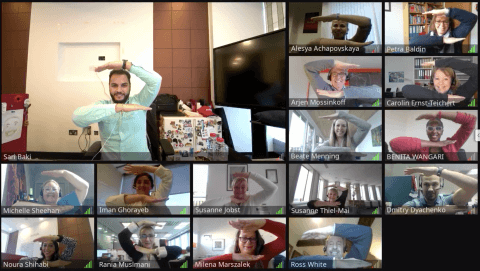 Lena Halbourian, senior regional head of field marketing – MEA, Citrix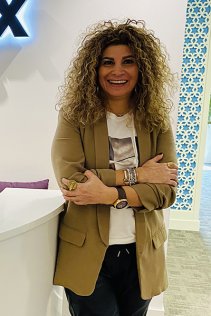 "Citrix is all about diversity and inclusion, which means that the management is always looking for talented, self-driven women to be part of the managerial positions such as regional directors, head of sales and head of engineers among others.
As an individual, I am always encouraging women to take on managerial and key positions in the company I work for. I also support and push women entrepreneurs in their journey by showing that no job is off limits to any woman provided that she has the right mindset and attitude to take on anything she sets her mind to.
My advice for all women would be – stay resilient, determined, self-confident and strong. Love what you do and conquer your fears."
Kiara Israni, marketing manager, FVC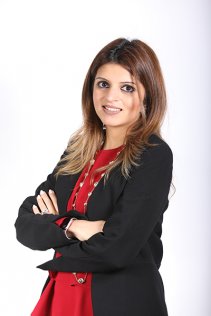 "At FVC, we are strong believers of empowering women. We ensure that all individuals – both men and women – within the orgnanisation are treated equally with absolutely no disparity. Our hiring procedure does not discriminate roles based on gender or pay scales either.
"At a personal level, I firmly believe that when women support each other incredible things happen. We need to open our hands to one another, link and raise them together, in support to each other. For those women who are considering a career in tech today, the advice that I would give is: build your network and make trusted connections and build a credible brand for yourself. Be humble, confident and, most importantly, be yourself!"
Maninder Kaur, marketing manager, Cloud4c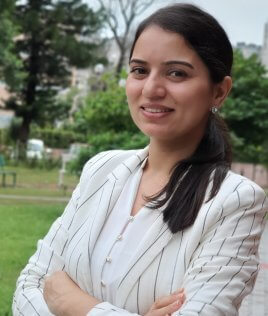 "Cloud4C understands and respects the fact that women need to be supported on certain fronts to help them perform their best. We have a flexible work policy, quality work is recognized over quantity, and there's a strong focus on creating a safe space to work for women. I believe placing trust in your women employees and helping them cope better with their unique challenges goes a long way in creating equality and a committed workforce. Women bring a different and unique perspective to business, and the company tries to integrate it by creating special opportunities for them, instead of measuring men and women on the same decade old scale.
Within the organisation, I try to stand up and speak up for women in general at different forums. I try to be positive and encouraging while dealing with my female colleagues as I believe we all face the same challenges and each one of us has worked against odds to reach where we are, we need to find that power in each other and not pull anyone down. We are stronger together
Personally, I make a conscious attempt at choosing women run businesses whenever I can, who are either trying to earn a livelihood for themselves or lifting other women. Being a mother to a preschooler, I also try to contribute towards various forums that aim to help new working moms transition smoothly back to work."
Yasmin Khaliq, marketing director – MENA and Turkey, Equinix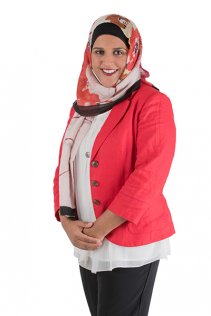 "We all know about the challenges the technology industry, as well as other businesses, continue to face with gender diversity and inclusion around the world. Today's headlines and conversations on empowering women in the workplace is why Equinix Women Leaders Network (EWLN) was created in 2011, with a vision to promote gender diversity and develop women's leadership, and it has grown organically, today reaching all our women employees around the world.
Our leadership team is invested in the cause and it's making a huge difference. Charles Meyers has joined several hundred CEOs in taking a pledge to build more inclusive workplaces through CEO ACT!ON for Diversity & Inclusion. Equinix is also part of the Paradigm for Parity, a coalition of senior leaders committed to addressing the corporate leadership gender gap.
#WomenAtEquinix are gaining more external recognition and awards. As these women are recognized, they become a fantastic role model for other women in the company. For example, Sara Baack, Chief Product Officer at Equinix, recognized as World's 50 Most Powerful Women in the Data Economy (2019).
As the EWLN Ambassador for our MENA business, I help create an internal network where women leaders listen, learn and invest in each other via role modeling and learning new skills. This works continues in the partner, supplier ecosystem, and the personal network I connect with.
If you're considering a career in tech, I would say recognise the barriers but do not let them hold you back. Seek employers that sponsor 'Belonging in Technology' initiatives and commit to Paradigm for Parity coalition, like Equinix does. Also, on individual level maximize all development opportunities offered by onsite events and networking activities in the tech industry and confidently step forward as agents of change in a digital world."
Sandrine Prat, Head of Marketing & Communications at R&M Middle East, Turkey and Africa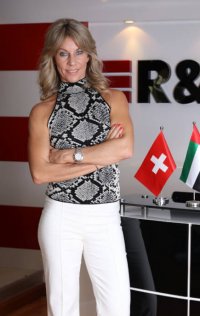 "R&M is proud that 42% of our employees are women. 28% of all our female and male employees benefit regularly from training sessions at an average of 3 days per year.
We promote an environment that is characterized by mutual respect and support. None of our employees may be discriminated in any manner due to nationality, religion, age, gender or sexual orientation. Furthermore, R&M maintains equal pay between women and men. We strongly support working mums and have consistently found that their performance, both during and after pregnancy, is above average.
As a single working mother of three beautiful girls, who have grown up to be strong women themselves, I am always eager to share my story with other women in the hope of inspiring them. Having the right skills and platforms is essential to this which is why I have undertaken a life coach certification and have been collaborating with business councils in the UAE to organize and participate in event centred around the empowerment of women.
I am also a certified fitness trainer and use my expertise in this area to help women feel more comfortable about their body and mind. While motivating them to achieve their fitness goals, I also encourage them to stay true to themselves and love their wrinkle, scare, extra weight and embracing the person they are.  I firmly believe that women must work together to empower each other. If we all unite with one voice, we can move mountains. We are like a magnet, if we are positive, we spread the positivity."
Sangeeta Priyadarshini, marketer, Zoho Corporation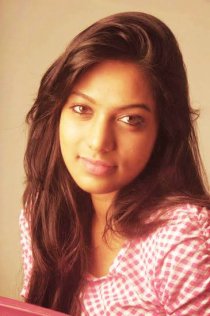 "'Peer education' is a great way to learn, exchange knowledge and mentor fellow women professionals and juniors within the organisation. I try to be supportive of my colleagues and gladly clasp the opportunity to mentor women through friendly and nonlinear techniques of knowledge transfer.
Outside the organization, I'm working towards bringing fellow marketers and sales professionals from the city, under one roof, along with my partners Kaushik and Naveen. We host free meet ups every month called 'Chennai Storytellers' and give high impetus for women professionals to learn, network and grow through this community.
"To those who are aspiring for a career in tech, that advice that I would give is: never stop learning. Keep educating yourself everyday. This has always been my mantra for life and work. With trends and technologies evolving with time, it is necessary for women professionals to keep updating on the necessary in order to excel in the highly competitive technology field."
Karen Ravindranath, Director – WebNMS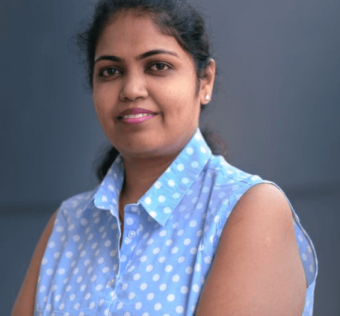 ​Zoho prides itself on being Equal Opportunity employer. Being a 7000+ strong company with a global presence, Zoho has women employees in various positions and in all locations. The organisation also has initiatives like the Zoho University, which has a good mix of girls and boys being trained and absorbed in the workforce.
"Being in Zoho has given me many opportunities to mentor women in achieving their potential and supporting them in their career growth. Often a lot of knowledge sharing and mentoring happens offline and in non-official settings when men learn or share a lot in lunch table conversations and social gatherings. It is important for women to also have a network of trusted mentors who help them learn the ropes and gain insights in informal settings. I have had the opportunity both within the organisation and outside to be part of such networks supporting and learning from each other.
I also believe that a strong education is important for women to be independent. So, I support educating girl children who will be future citizens and influencers. Young adults and teens are another favorite group of people I love working with through various initiatives where we mentor and encourage teens in understanding various career choices and learn life skills."
Sanchari Roy, marketing manager, Barco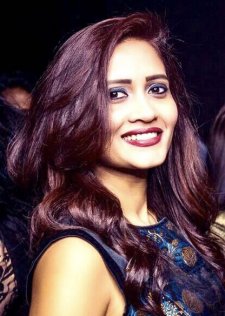 Barco believes in creating equal opportunities for its employees. The organisation has a diverse workplace and have female employees across various domains and in different hierarchy within the organisation.
"We, at Barco, always value the aspiration of an individual by encouraging and investing in training them to be an evolved professional and simultaneously creating opportunities for growth," says marketing manager Sanchari Roy.
"As an individual, I take pride at my female colleagues who are accomplished in their own ways. I make sure that I do not only share my knowledge with them but also learn from them as well. This is what enriches our whole ecosystem where we coexist with different skills and abilities and empower each other. On a personal level, I am associated with an NGO that leverages on skilled individuals from different walks of life from academics to life skills to provide education and inculcate skills for underprovided children while emphasising that 50 percent enrolment are girls.
"To all the women, the advice that I would give is simple – aspire higher, be aware of your abilities, enhance your skills and never use the parameter of gender to judge your merit."
Shafiya Samreen, manager – Marketing Communications, Raqmiyat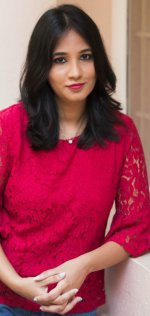 Raqmiyat aims to hire individuals with right attributes and skills. Within the company, deserving candidates are granted leadership or senior roles, irrespective of gender. The organization also focusses on the concept of equal pay without any bias. While supporting and guiding the career goals of the women in the organization, Raqmiyat also helps the women, especially working mothers, maintain a good work- life balance by availing a healthy work environment. The organization ensures the freedom of expression and speech to all the individuals, with zero bias.
As an individual, I mentor freshers and peer women employees, helping them realise their potential by showing them direction. I strive to encourage women to take the plunge and pursue their desired opportunities, speak their mind and make sure their ideas are heard. I am happy about my contributions towards "Global Fund for Women". Also "CRY International" as I believe that a girl child can be empowered by ensuring she receives basic education.
To those who are planning to enter the tech industry, my advice is follow your passion and do your thing! Being a woman in tech is a badge of honour. Wear it proud, loud and continue to do the hard work to help and lead the way for others.  Mentors are especially important in tech.  Find female mentors who can support you and share their own experience navigating the tech industry as a woman. Women empowering other women can make the difference in staying in the tech industry. And also, help other women raise and celebrate their success!"
Rajalakshmi Srinivasan, product manager, Site24x7, ManageEngine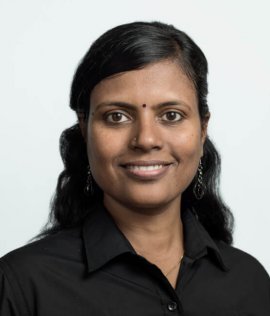 "I believe that the important thing is to empower other women, elevate one another, guide one another, and ensure that we are recognised for our work. Most of the time, women underestimate their talent and capabilities, and are afraid to take up challenges. They might fear that they would not be able to bring about the right balance of work and home, which is just a myth.
As an individual, within my organisation, I make sure women get equal opportunities from recruitment to meeting customers, taking product demos, attending events, travelling for client meetings, presenting in technical forums, ideating on product roadmap, and more. Whatever the work is, when there is a task to be assigned, we should leave it available for anyone to choose, irrespective of the gender.
I believe that irrespective of the industry, having the right skill and knowledge are the greatest assets. One thing I strongly recommend is that women should choose a career that "speaks" to them. A woman's strength lies in her capabilities, which gives her more confidence and power.
The tech industry is no different. It is an ocean of opportunities. Be strong in your concepts, measure your deliverables, do not hesitate to take up challenges, allocate personal time to pursue your passion, and you can reach great heights.
Motherhood is one transition that some women find difficult to balance. Sometimes, they end up even sacrificing their career, particularly in the technology industry. Believe me, raising a child is the toughest job. When you are ready to do that, everything else is a cakewalk, including your tech career.
There are women in the tech industry who have been successful in striking the right balance and are in top positions. I am happy to be one among them, with 20+ years of experience in this industry, and being a mother of three children. If I can, anyone can."
Natalie Sweiss, Regional Marketing Manager – MEITA Region, OKI MEITA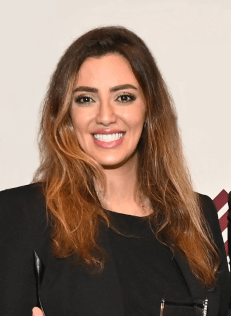 "Gender equality is essential for economies and communities to thrive. As a matter of fact, 50 percent of employees in the OKI MEITA offices are women who have huge impact at every level of the business! Our skills, dedication to work, achievements and accomplishments is what counts to landing us opportunities to grow.
Being a woman, a mother and a professional, makes me continuously want to remind other women around me inside and outside OKI, that there are no limits to a woman's capabilities, focus on your goals, explore, prioritize, create a balance between your work – personal life, and always remember to do it your way and you will shine!
To those women who are considering careers in the tech industry, what I would say is: do it! You are just as qualified as anyone! Keep your mind open, learn something new every day. Have the confidence that you can make an impact. Sit at table and be an active participant in everything you can, don't just sit on the side-lines. It's simple just manifest what you want into reality!"
Kristina Tantsyura, general manager, NCC Group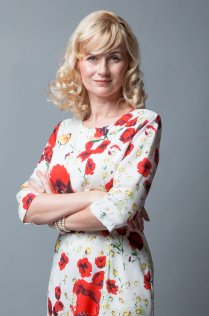 "For three decades, NCC Group has always provided equal opportunities for men and women when it comes to professional development. No matter the gender, we at NCC Group value professionalism, loyalty, unity and focus on results.
It is very important for women to support each other. By providing a good example and sharing advice, I am supporting my female colleagues. I make sure to share my knowledge and experiences to inspire  them and help them become more confident.
"If you're considering a career in tech, my advice would be believe in yourself, follow your dreams, set ambitious goals, and most importantly, do not be afraid to realise all of this. Finally, always smile, because smile is one of the keys to success!"
Melisa Vaz, marketing manager, Middle East, Africa & India (MEAI), Epicor Software Corp.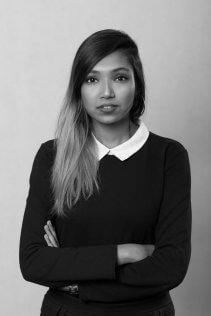 Epicor, as an organisation, empowers women through initiatives such as networking programmes aimed at helping women grow their careers. An example of this, the 'Women Connect' programme, which is led by Epicor's HR department. The initiative brings together women from different organisations on a regular basis to help female employees expand their social and professional networks and exhcnage view on multiple issues relevant to them.
"As part of the "Women Connect" programme, I get the opportunity to share my own experiences, whether it be around how I managed to navigate a difficult situation at work or how I accomplished a goal in our personal life, which can be motivating for other women in the organisation.
Also, as hectic and fast-paced as our jobs are, whether it be for a colleague or outside the office for a family member or friend, I always try to make it a point to take time out and listen if they come to me, be it for advice or just to talk through how they are feeling about any issue. I firmly believe that sometimes just listening, even if you don't have the answers, can empower the other person.
The tech industry, particularly here in the region, is booming and women are doing wonders. We are blessed to work in a time when women have the same opportunities as men, so it really is up to us to seize the opportunity, aim high and stay strong and focused."
Maya Zakhour, partners and pathways lead, NetApp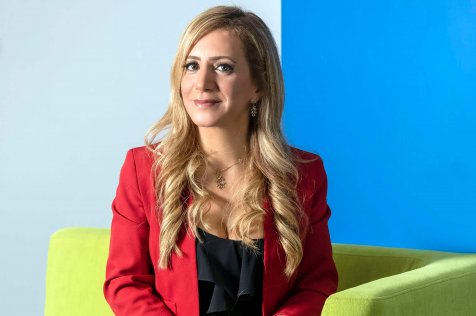 NetApp prides itself for having the NetApp Women in Technology (WIT) network, which plays a key role in assisting women in their careers within the company.
WIT provides young women with exposure to career opportunities in technical fields, and influences our corporate culture to further embrace diversity in the workplace. WIT seeks to support and foster the development of NetApp's female employees by providing a forum for mentoring, networking, communication, and professional development. Founded in 2009, WIT at NetApp counts more than 900 members across 12 geographical sites worldwide.
"As a woman who has spent 20 years in technology, I do not only focus on growing, mentoring, and influencing women in technology, but also on the next generation," says Maya Zakhour, partners and pathways lead, NetApp.
"I like encouraging and helping young women build their skills and careers in this field by joining some workshops in the UAE, Europe, and the US. I feel great when I am able to motivate young women and girls to pursue careers in technology. It's inspiring to watch them change their perspective and nurture their passion for technology.
My passion for what I do over the last 20 years has helped me differentiate myself and build my career in the tech industry. Therefore, I encourage all women who want to pursue a career in the tech industry to follow their passion! Believe in your capabilities and don't be intimidated by room full of people who don't look or think like you. If you follow your passion, learn as much as you can, and do good work, you will earn the respect you deserve, no matter what industry you choose. However, there is no better time than today to consider a career in technology as the industry is evolving and becoming more vibrant. So, find your passion and join the tech industry!"