Dubai Electricity and Water Authority (DEWA) has launched DEWA Store on its smart app to provide exclusive offers and discounts to DEWA's customers, in cooperation with a number of public and private sector companies.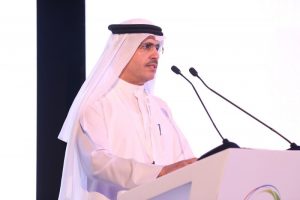 The move is the first of its kind by a government organisation in the UAE, and supports DEWA's commitment to enhance the happiness of its customers and provide smart services that enrich their lifestyle.
DEWA Store offers include discounts on telecommunications packages, bank services, insurance, smart-home systems, maintenance companies, consultants, and logistics companies.
"DEWA's role is not just limited to providing electricity and water services according to the highest standards of quality, efficiency and reliability," said Saeed Mohammed Al Tayer, MD and CEO of DEWA. "DEWA plays a role as a socially-responsible government organisation that makes every effort to contribute to promoting a happier lifestyle
Al Tayer noted that DEWA is committed to providing and developing innovative initiatives and creative ideas that contribute to providing a unique experience for all our customers. "This is done by providing value-added services that make their lives easier that will help transform Dubai into the smartest and happiest city in the world."
DEWA Store is available through the firm's smart app, which provides all of DEWA's services anytime, anywhere, without the need to visit any customer happiness centre. The app provides customers with a unified and seamless experience offering rich and integrated services and features. DEWA's smart app supports major platforms such as iOS and Android.
DEWA's services are also available on Internet of Things devices such as Samsung Home Theatre System, Samsung Gear, and Apple Watches. All DEWA's services are also available on its website (www.dewa.gov.ae), which is compatible with all smart phones and devices.