Siemens has commenced one of the world's biggest installations of its building technologies at the Expo 2020 in Dubai.
The digital solutions will connect, monitor and control buildings across the site with MindSphere, the cloud-based operating system for the Internet of Things, powering the collection and analysis of data for intelligent decision-making and actions. The smart technologies will support Expo 2020 Dubai's targets for energy efficiency, comfort, safety and security.
As Expo 2020's Infrastructure Digitalisation Partner, Siemens will deliver a site-wide implementation of its digital building management system Desigo CC, covering each of the Event's Thematic Districts (Mobility, Opportunity and Sustainability), their respective pavilions and the Dubai Exhibition Centre.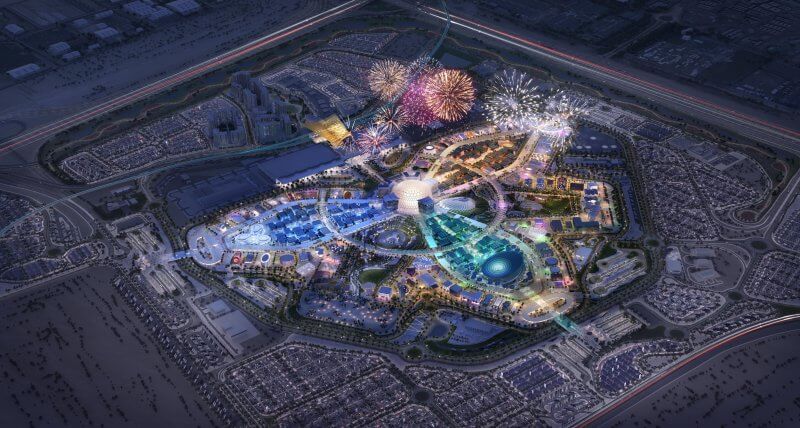 The system will use sensors and analytics to monitor and control building functions in all three Districts including air conditioning, energy usage, lighting control, elevators, air quality and fire alarm systems.
"Expo 2020 Dubai is building the most digitalised, connected Expo in the Event's 167-year history, and we will support this with data-driven infrastructure for sustainability, safety and security," said Markus Strohmeier, senior executive vice president, Building Technologies Division, Siemens Middle East. "With more than 25 million visitors expected, Expo 2020 Dubai is the largest event ever staged in the Arab world, and a global benchmark of how smart infrastructure will form the foundation of our future cities. I'm proud that Siemens is playing a major role in digitalising this internationally significant event."
The data from these systems will be managed by a command and control center in each Thematic District to reduce energy usage, ensure the comfort of building users and maintain maximum levels of safety and security.
Data will also be fed to Siemens Navigator, a central overarching cloud-based management platform. Connecting 137 buildings from a single site, it will be one of the world's largest installations of the cloud system, giving operators visibility of the whole site and using data analytics to monitor energy usage during the Expo. With MindSphere powering the digital infrastructure, data from multiple sensors, gateways, systems and applications will be integrated, correlated, analysed and visualised to allow intelligent actions to be taken.
Mohammed Alhashmi, Senior Vice President – Innovation and Future Technology, Expo 2020 Dubai, said: "Innovation is at the heart of World Expos and the UAE. Coupled with Dubai's ambitious plans to be a pioneer for smart city technology, we are delighted that through our partnership with Siemens, Expo 2020 Dubai will become a world-leading showcase for the potential of smart cities."
Key safety and security systems will be integrated into the Expo's digital infrastructure, including a world-record installation of Siemens' video management system Siveillance VMS300, and the powerful access control system, SiPass Integrated.
More than 20 subsystems including security, access control, building management and fire safety systems will be integrated with the centralised Siveillance Vantage command and control platform, providing holistic situational awareness and enabling smart decision-making.
Siemens has also committed to setting up a global logistics headquarters as a key element of the site's legacy. The company will provide a wide range of innovative solutions, technologies and products to help plan, build and operate the event.
Under the partnership, Siemens will also supply smart applications for Expo 2020 Dubai's technical and site operations including MindSphere, the open, cloud-based operating system for The Internet of Things.