The Middle East's smart homes and smart cities are helping to boost the global Wi-Fi market to USD 16 billion by 2022, according to Linksys, the connected home division within the newly merged Belkin International and Foxconn Interconnect Technology (FIT) entity.
One of the biggest tech trends for the 2020s will be the rollout of Wi-Fi 6, with 4x faster speed to handle the latest streaming, gaming, and mobile devices; 4x more capacity for streaming, gaming, and connectivity; and 50 percent wider range to cover lights, cameras, and speakers.
Smart cities – especially in the UAE and Kingdom of Saudi Arabia– are poised to roll-out Wi-Fi 6 and devices to reduce traffic congestion, manage utilities usage, and enhance crowd safety. Wi-Fi 6 devices can support advanced connectivity in dense and dynamic environments from malls to stadiums, augmented reality and virtual reality applications, and location-based services.
"While 2020 will be a pivotal moment for the Middle East in adopting Wi-Fi 6 for faster, smarter, and safer cities and homes, organisations and people first need network devices that are optimised for Wi-Fi 6," said Amanulla Khan, Managing Director Linksys Middle East, Turkey and Africa. "Our Intelligent MeshTM Technology can help to focus Wi-Fi 6 signal strength, to provide full control in managing applications, and to enhance home costs and daily lives."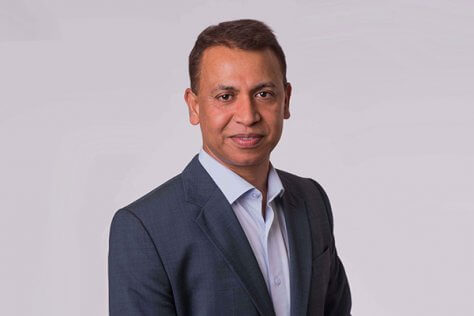 Supporting Middle East Wi-Fi 6 connectivity, Linksys is offering two key Home WiFi 6 systems: the Linksys MX5 Velop ® Home WiFi 6 System and the Linksys MX10 Velop® Home WiFi 6 System. Both products can support speeds of up to 5.3 Gbps and 50+ devices, with the MX5 covering up to 3,000 square feet and the MX10 covering up to 6,000 square feet.
Intelligent MeshTM Technology features include a self-healing and self-selecting network, along with beautiful and compact design that can see multiple nodes work together as a system.
As the GCC sees increasing adoption of new and emerging technologies such as artificial intelligence, machine learning, and the Internet of Things, individuals and organisations can better maintain, monitor, and manage smart home aspects from safety to utilities usage.