Software AG has recently unveiled webMethods.io, a new multi-function iPaaS which combines the low-code usability found in Built.io with complex integration controls and APIs in webMethods Integration Cloud. The solution features over 300 supported connectors and is available on multiple clouds and integrates apps, data, APIs, B2B, and IoT devices.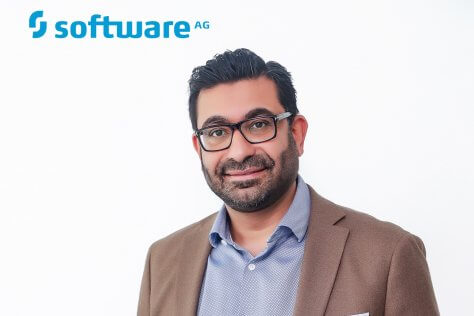 Through WebMethods.io, Software AG delivers on its strategic vision for a unified integration of API, B2B and IoT platforms. Built for both professional integration and API developers and citizen developers, organisations can reduce their integration backlogs by building intuitive services at a faster pace as the unified runtime enables seamless integration. WebMethods.io also offers and delivers the freedom to innovate coupled with a standards-compliant independent platform.
Vijay Jaswal, Chief Technology Officer, Software AG, Middle East and Turkey said: "We are committed to building Software AG's integration ecosystem, which means we are making the necessary investments so that we are able to deliver a comprehensive and trusted view of business functions. With this launch as well, we continue to provide a wide range of capabilities for different integration scenarios helping our customers realise the true benefits of an integration platform."
Available on multiple cloud infrastructure platforms, webMethods.io eliminates the need for customers to perform upgrades, maintenance or fixes as they gain the cloud benefits of cost efficiency, speed, security and flexibility. The new multi-function iPaaS platform also ensures increased productivity with an easy-to-use workflow UI, connecting mobile apps, cloud services, social networking and devices via prebuilt integration templates and model-driven design.
Over 4,000 global businesses, including 7-Eleven, Bosch, Chevron, Lidl, and Nissan, regard the webMethods Integration Platform as integral in enhancing their operational efficiency and delivering differentiated offerings. WebMethods.io enables professional integration and API developers, as well as citizen developers, to quickly create and publish solutions to a scalable cloud environment.
The company was also recently named a Visionary in Gartner's Magic Quadrant for Enterprise Integration Platform as a Service.