Siva Shankar Maheswaran, End User & Consultant Business Manager, HID Global, discusses the benefits of using student ID cards as a digital signature to enhance security and protect learning assets.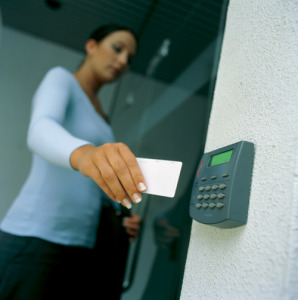 Educational institutions have evolved in their requirements and adoption of technology as they continually aim to satisfy the growing demands of a very technology savvy group of consumers: students.
On the agenda of every campus office is leveraging the capabilities of a student card for everyday applications in order to provide convenience not only on campus, but also off campus, while keeping the facility safe in as cost-effective a manner as possible.
Key trends are affecting the deployment and management of student ID cards in higher education, ranging from a single student ID card allowing access to multiple universities, to using student ID cards as a digital signature to enhance security and protect learning assets.
Secondly, the use of mobile devices is also gaining traction for varied applications that are replacing the traditional student ID card. American universities have illustrated how universities can offer mobile access using a smartphone as an alternative to or complement traditional contactless smart cards.
However, in the short to mid- term mobile access control solutions are expected to co-exist with ID cards on a typical campus, enabling institutions to implement a choice of smart cards, mobile devices or both.
From an operational and logistical viewpoint, having an efficient photo ID badging process that can be used both as a student university ID badge and also as an International Student Identity Card (ISIC) is increasingly important.  Today, student cards are issued either via a centralised or decentralised process depending on the country.  A decentralised card issuance process enables flexibility and efficiency for high volume card issuance to students every year.  An increasing requirement is field-upgradable printers that can constantly meet evolving needs.  In addition, it is critical to incorporate visual and logical technologies for trustworthy authentication and to help deter tampering and forgery. For administrators, it should be easy to synchronise card encoding information with the student enrolment database and eliminate the possibility of errors.
For secure management of visitors, an upward trend is to have access cards for visitors that can be managed, monitored and audited regularly, and activated and deactivated as necessary via a visitor management system. In addition, since universities tend to be open environments, it has become essential to capture any visitor's data more quickly, accurately and automatically to combat theft, vandalism and other risks associated with unauthorised visitors.
As universities expand, another important trend is the drive for universities to make it possible for students to use their ID cards to access both old and new buildings or easily use the card from one university campus to another.  The access control system and its access control devices (readers and badges) should therefore support the use of one campus card that is interoperable, highly adaptable and part of an open, standards-based access control platform.
Student ID cards are being used as digital signatures solutions to enhance security and protect learning assets.  This is both time and cost efficient as they replace slow and expensive paper-based approval and signing processes with fast, low cost and fully digital solutions.  A key driver for use is also compliance with security and privacy regulations and guidelines as defined under general European law (including the EU wide Data Privacy Directive). Digital signatures can be stored securely on smart campus cards and can be used by staff members or students to digitally sign important documents such as examination and lab results.
These trends are expected to gather momentum as higher education institutions continue to focus on facilitating convenience that enable students, staff and faculty to access multiple applications without compromising security.