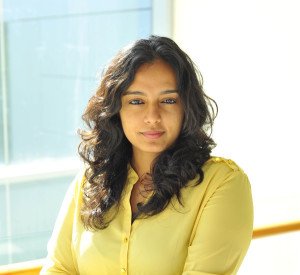 In one of my previous columns, I had spoken about customer service on the retail front. This time I want to focus on customer service on the B2B end. One of the major differences between the two is that B2B customer service is a lot more than an individual transaction. It is about developing lasting relationships.
And the Middle East market is all about relationships, as we know. And the first element to any relationship is building trust. Because, even though it is between two organisations, at the end of the day it's the people who carry out the business. This can be done in some basic ways, no doubt known to you all but perhaps not emphasised enough in day-to-day business. First ensuring that the best interests of the customer are always considered and all your commitments are kept. In case you cannot, then be honest about it. Being clear about objectives can also help and when there is a problem, explore all the possibilities to solve it. This way the customer will appreciate your efforts and perhaps even overlook minor issues. No business relationship should be taken for granted and a regular review will help in strengthening it.
In our unique blog initiative started last month, Manish Punjabi, Channel Marketing Manager, MEA, Alcatel-Lucent Enterprise, suggests the use of social media in B2B customer service. Although this is quite common today in the B2C sector, I believe it is definitely an area the regional IT channel players can look into. Also, this is something that I have noticed is lacking in the region. Not too many resellers are comfortable using social media and many are not even present on these platforms. And I understand the fears – the platforms are too open, how to tackle unfavourable comments from customers and lack of knowledge to effectively use them.
But social media can be an added factor to my initial point of developing and maintaining lasting B2B relationships. Prompt responses are highly appreciated in business, imagine the potential social media could have in getting that order signed. I believe vendors should encourage their partners to build a strong presence on these platforms and impart education and training.
Talking about relationships, last month we also concluded our fifth annual Partner Excellence Awards, which was a huge success. Have a look at our awards coverage in this issue for those who missed it.
And until next time, here's wishing you all a holy month of Ramadan.