As the coronavirus outbreak continues to spread across the world, organisations are closing offices and mandating remote working. This has created an increase in the demand for online or remote support tools due to the need to protect employee health, as well as ensuring business continuity while mitigating the virus spread.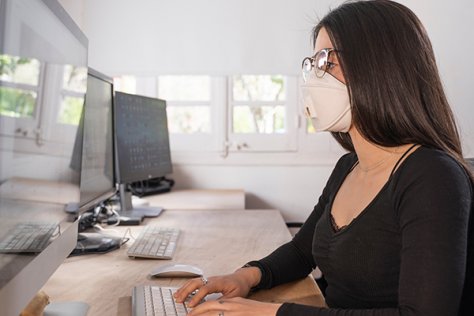 For example, the recently declared global health emergency by the World Health Organisation (WHO), states that most of China has been forced to work remotely — as at least 24 of the country's 31 provinces, municipalities, and autonomous regions, including Beijing and Shanghai, have told businesses not to reopen. Also, in other countries, like Singapore, the Disease Outbreak Response System Condition' (DORSCON) colour-coded framework has implemented the Orange status that shows the current disease situation. This status effectively forces organisations to mandate remote working for employees, and review corporate travel policies in an effort to contain the spread.
Such an approach is placing immense pressure on IT infrastructure and systems as employees turn to remote working en masse, generating a need for flexible remote support technology that scales, adapts, and continues to meet rigorous security requirements. During such challenging times, choosing the right remote support software is pivotal to the productivity and security of your service desk.
Organisations need a remote support solution that can cover an expansive list of use cases, while making the entire service desk experience better and keeping connections secure. Some important use cases include:
Helping users inside and outside the traditional network perimeter
Remotely accessing servers and workstations, and other unattended systems
Maintaining network devices (switches, routers, etc.)
Supporting several platforms, including Windows, Linux, and Mac systems
Supporting a wide variety of mobile devices running iOS and Android
Facilitating remote access for vendors and other third parties
Fixing off-network devices, such as robots, machines, and any other device that aren't connected to the Internet

Karl Lankford, BeyondTrust
However, no matter who or what you are supporting, remote support technology users agree on a few things; a remote support solution must be easy to use, reliable, and secure.
Here's what to consider when making your decision:
Broad platform support
Modern remote support solutions should enable support reps to provide support regardless of their platform or the end-user's platform. When support reps are on the go, they should be able to seamlessly provide support via their mobile device. Sometimes, support technicians need to quickly connect through a modern web browser, such as Chrome. In these instances, having an HTML 5-based console can be particularly beneficial.
The broader the platform compatibility, the better you will be able to standardise support using a single tool to improve incident handling time, technician productivity, and reap other efficiencies.
Among the key platforms to support include Windows, Mac, Linux, Android, iOS and Chrome OS.
Security and compliance
As remote work has increased, so too has the number of data breaches through point-to-point remote access tools like pcAnywhere, RDP, VNC, and free non-secure access tools. The limited use cases for these tools are frequently stretched beyond what is safe or efficient and their security features (or lack thereof) should be a red flag. Problems with these tools are manifold. The most pressing shortcomings are the dangerous lack of visibility into remote access sessions and the inability to apply the principle of least privilege for access.
Service desk technicians are often required to use admin credentials with elevated privileges to resolve support issues. Although privileged account credentials are a common target for hackers, credential management best practices are commonly sacrificed trying to quickly resolve issues. In fact, many service desk teams share and store credentials in plain text. It's imperative to provide technicians with the credentials and authentication they need quickly for expedited access to IT systems, while always enforcing credential management best practices.
Today's threat environment and regulations demand that enterprises be able to identify and record the who, what, where, and when around remote access activities. These are questions only the best enterprise-class remote support tools are purpose-built to answer. Yet, even amongst enterprise tools, there can be substantive differences in security maturity and capability completeness.
Whether you're subject to PCI, ISO, GDPR, NIST, or other stringent regulations, the right solution should help you easily produce the detailed attestation reports to prove compliance. Security features that support those measures include advanced encryption, least privilege enforcement and granular control of access to sensitive data (such as PII), audit logs, and recordings of all sessions.
Flexible deployment: Cloud based remote support
Seek out a solution that offers the deployment and licensing options to best fit the needs and requirements of your organisation. Common deployment options include cloud subscriptions as well as physical and virtual appliances. Some vendors may offer only a single option. Other vendors may offer several options. However, sometimes capabilities and features may vary or be lacking across different deployment scenarios from the same vendor, so verify that the deployment model you choose includes the features and capabilities that you expect.
The virus is affecting everyone from the CEO down to the office manager. But no matter who or what you are supporting, remote support technology users want a solution that is easy to use, reliable, and secure. The right remote support solution enables users to quickly access and fix nearly any remote device, running on any platform, located anywhere in the world. It should also provide absolute visibility and control over internal and external remote access, secure connectivity to managed assets, and a complete, unimpeachable audit trail for compliance.