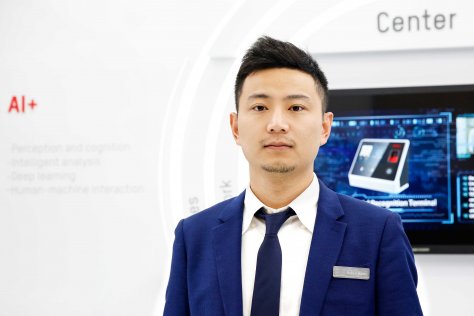 At the sidelines of this year's Intersec, Security Advisor ME caught up with Hikvision MENA technical director Robert Wang to discuss the firm's latest AI-powered innovations and shares trends that will fuel customer demands in the surveillance space this year.
Give us a brief overview of some of the highlights at your company in 2019.
In 2019, we have launched a number of new products and solutions here in the region. Among the primary products that we have unveiled last year is the 32MP PanoVu Ultra-High Resolution Panoramic Camera. This product takes four video images that are stitched together by the camera itself, which intelligently outputs a single, seamless panoramic image.
We have also rolled out the ColorVu and AcuSense series. Hikvision's ColorVu lenses and sensors work together to produce brighter images. The camera's advanced lenses and high-sensitivity sensors capture details in low lighting, poor lighting, zero-light scenarios, and nighttime environments. Meanwhile, the AcuSense series is designed to help retail stores monitor key locations such as the cashier area, staff-only areas, and the stock room. Retail owners and managers can view video footage on their mobile device or laptop from remote locations using Hikvision's iVMS-4200 application.
Moreover, one of our biggest achievements last year was receiving certifications from Dubai Police's Security Industry Regulatory Agency (SIRA) for our Automatic Number Plate Recognition (ANPR) cameras as well as our range of video management software.
What was the primary highlight of your participation at this year's Intersec?
At this year's Intersec, we touted our ColorVu and AcuSense series. In addition, we also featured our multi-intelligence technology, which supports allows multiple algorithms running simultaneously on one camera. These cameras can run several deep-learning algorithms in parallel for a host of complex scenarios. In addition, these cameras visualise and analyse structured data of various targets such as faces, bodies, and vehicles simultaneously.
We also showcased our new thermal cameras, which have been is designed for perimeter protection and fire prevention, which are best suited for residential areas, office buildings and factories.
Finally, we demonstrated our range of AI-powered solutions including our NVRs and a video management system (VMS) as well as our Intelligent Traffic System (ITS), which recognises vehicle license plates to streamline road traffic management.
Where do you see the surveillance industry heading this year?
We can expect to see increased investments in artificial intelligence technologies. In the smart surveillance segment, AI is already transforming the way organisations like Hikvision develop solutions. CCTV has long been known for its uses during and after an event. However, with AI there is an opportunity for authorities and various organisations to get insights pre-event allowing them to predict situations and prevent security risks from escalating.
Today, there are hundreds of thousands of cameras installed across various cities across the globe. But, currently, there aren't enough skilled people to monitor and manage the data from these cameras. This makes analysing video data and responding to potential threats a big challenge. AI plays a key role in addressing this issue. It can help streamline surveillance monitoring as AI-powered systems can perform video analysis and provide alerts with minimal human intervention.
Deep learning is also another capability that we are strongly focusing on. We have been integrating our latest solutions with deep learning features as this provides our products with continuous self-learning capabilities. This enables our solutions to capture and analyse large amounts of high-quality data and make predictions, which makes the data valuable even before an incident.
Which technologies do you think will reshape the Middle East technology industry?
AI and machine learning technologies are poised to transform the overall IT landscape. Another important trend is the Internet of Things. The interconnectivity between multiple devices will have a big impact on the industry and will push security players like us to adapt and evolve our innovations.
What can we expect from Hikvision in 2020?
We are seeing that the security needs of organisations in the region are increasing day-by-day. To address this demand, we aim to invest more in R&D to ensure that our products and services are not only cutting-edge but are also leading in the market. We will continue to harness the power of AI and integrate its game-changing features across all our product offerings.