Tahawultech profiles Women in Channel and highlights the current status of women in the workforce in the IT & telecom sectors.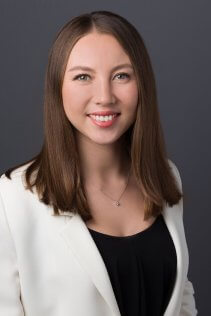 Please share your career progression
In 2014, following my graduation from college, I began my professional career as a Inside Sales and Marketing Representative for Turkey at a leading user and data security company ''Forcepoint'' (previously known as Websense). By 2015, I had transitioned into a New Business Associate role, covering the Turkey and Africa region where I collaborated closely with the sales and marketing team to accelerate the sales cycle and expand our outreach to target accounts. As I reflect on my early career, it appears to have been an exhilarating experience. I had to dedicate significant effort to self-improvement as the dynamic environment demanded constant learning and growth to stay current. Seeking a new challenge in 2017, I joined another top cybersecurity company ''Infoblox'' that specializes in DNS, DHCP, and IPAM, as a Business Development Representative. After one year, I was promoted to the role of Territory Account Manager for Turkey, with the responsibility of driving direct sales to customers. And recently I took over the role of Channel Account Manager, where I collaborate with partners to deliver innovative solutions and support our customers' digital transformation efforts. I have been with Infoblox ever since, continuously improving my skills and capabilities to help our customers navigate the evolving cybersecurity landscape.
What is the current status in terms of women in the workforce when it comes to the IT & telecom sector?
I would say there are still relatively few women working in the IT and telecom industries, particularly in technical roles such as software engineering, network architecture, and cybersecurity. The tech industry has historically been male-dominated. While progress has been made in recent years to address this imbalance, there is still a long way to go. I think this is due to a variety of factors, including gender-based bias and discrimination, lack of female role models and mentors in the field, and systemic barriers to entry.
However, many organizations and individuals are working to change this situation. Many companies are actively working to hire and retain more women in technical roles. There is also a growing recognition of the value that diversity brings to the tech industry.
Overall, while the gender gap in IT and telecom remains a significant issue, there are positive signs that progress is being made, and it is important to continue working towards greater diversity and inclusion in these fields.
Can you tell us about some of your career achievements
Alongside my work experience at Forcepoint and Infoblox, I have pursued several certifications and training programs, including some focused on soft skills in addition to those related to my industry. I have also taken part in industry events and conferences, allowing me to expand my network and stay up to date on emerging trends and technologies. Outside of work, I prioritize personal growth by exploring diverse cultures through travel and attending culinary classes that help me recreate traditional dishes from around the world. All of these experiences and dedications have helped me to grow both personally and professionally, and I look forward to continuing to learn and develop in the years ahead.
Will Work from Home create more job opportunities for women?
I am optimistic that the job market for women in the tech industry will continue to improve in 2023 and beyond, especially with the trend of remote work becoming more common. The pandemic has forced many companies to adopt a remote work model, which has provided more flexibility and work-life balance for women who may have had to choose between their careers and families. This has the potential to close the gender gap in middle and executive levels of businesses, which has been a persistent challenge.
Additionaly, the importance of gender diversity and the need to support women in advancing their careers in the technology sector has gained more attention in recent years. Technology companies have started to create programs and platforms to bring back women who have left the workforce to take care of their families. The WFH trend has further accelerated this process by enabling more women to work remotely and rejoin the workforce. I believe this trend will continue to create more opportunities for women in the tech industry in the years to come.
What would be your advice to young women pursuing a career in technology?
The tech industry is constantly evolving, making it a thrilling and dynamic field to work in. Keeping up-to-date with the latest technological advancements can enhance your confidence in professional discussions. As a woman at the beginning of my career, I acknowledge that I have much to learn. Nonetheless, the progress made by female leaders and women in tech so far is inspiring. I believe that mutual support among women has been instrumental in this progress. It's important to seek out a mentor who can offer guidance and a safe space to ask questions. Lastly, don't be shy to celebrate your successes and be proud of your achievements. Sharing your accomplishments can inspire and motivate others in the industry.