The inaugural Global Financial Forum (GFF), organised by the Dubai International Financial Centre (DIFC), was held yesterday under the patronage of His Highness Sheikh Maktoum bin Rashid Al Maktoum, Deputy Ruler of Dubai and President of DIFC.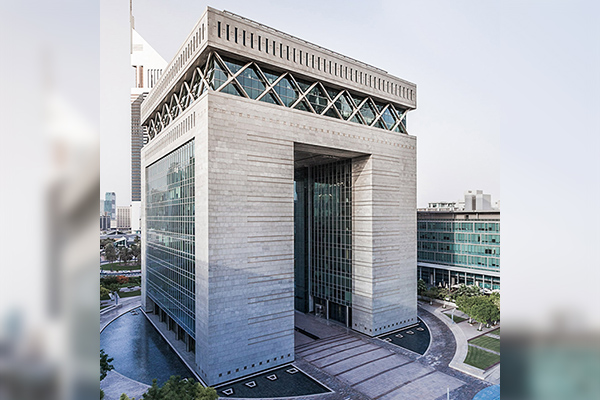 The event, held at the Four Seasons Resort, Jumeirah, provided a platform for expert-led sessions on geo-economic trends shaping the region as well as technological developments that are geared to take the financial services industry to the next level.
Following DIFC's announcement of a $100 million fintech-focused fund, the final session of the afternoon was titled 'Banking on Blockchain,' and featured panelists Leanne Kemp, CEO of Everledger, Brian Behlendorf, executive director of Hyperledger, and Asheesh Birla, vice president of Product, at Ripple.
Although blockchain is still in its early stages and has many years to go before going mainstream, it is a very promising technology across various industries, according to the speakers.
"Blockchain is the most exciting technology since the Internet," said Behlendorf. "If you're operating in the transaction gateway industry, you now need to rethink your business model to incorporate it."
He went on to add that there are two different types of blockchain: permissioned and permission-less blockchain. A permissioned blockchain restricts the actors who can contribute to the consensus of the system state. Each member of the network has access rights so that confidential information is shared on a need to know basis. Only a restricted set of users have the rights to validate the block transactions, and Behlendorf believes that the potential benefits of the permissioned blockchain makes it attractive to financial institutions and other enterprises.
This was echoed by Leanne Kemp, who said that banks can benefit from the immutable track and trace application of blockchain, which helps enhance both trust and security. Operating in the diamond industry, Kemp highlighted how the capabilities to detect low-quality, synthetic stones in the supply chain have only come about in the last few years, thanks to the certification process moving to digital realms.
Asheesh Birla added that although there are currently multiple blockchain networks, there needs to be a platform to house them into one experience. He explained that this is being done through Inter-Ledger Protocol (ILP), which will do for ledgers and blockchain networks what Hyper Text Transport Protocol (HTTP) did for the Internet.
Simon Long, editor of The Economist's finance and economics session, closed the panel discussion by revealing the results of an interactive poll from the audience, which asked whether blockchain is overhyped. Fourty-seven percent said yes, 53 percent said no, to which he concluded, "Technology evolutions are often overhyped in the short-term, but undervalued in the long-term."