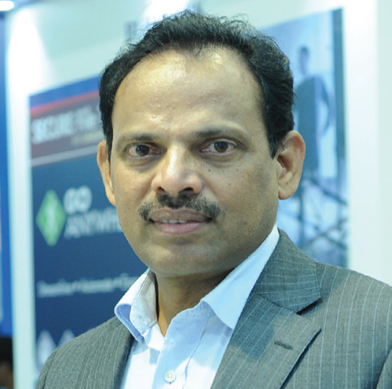 sendQuick developed by Talariax, an appliance based SMS gateway for enterprise messaging, announced the launch of sqoope in the region.
sqoope is an enterprise class mobile messaging platform designed to cater to the requirements of Enterprises. It features unique notification capabilities – like guaranteed messaging status – which ensures cohesive and coherent interactivity within a secure environment.
According to Talariax now offers multimedia chat options to one and many groups. The new enterprise class mobile messaging platform guarantees delivery of messages anytime and anywhere. It provides user authentication and encrypted messages for complete confidentiality. All individuals associated are listed and reflected as per their individual responses. The technology offers the display of date and time of acknowledgement of individuals involved.
The company underlined, that this new platform is highly efficient and recommended for Enterprises and is deployed as an in-premise appliance in a secure environment with additional features. sqoope supports Android, IOS and multi-devices.
''The integration between sqoope and sendQuick will result in the development of a highly efficient mobile messaging ecosystem that is limitless in performance, enhanced with security measures and features that are applicable to all businesses,'' said Ashok Kumar, Chief of Business Development, sendQuick.
Bulwark Technologies is the authorised distributor for sqoope developed by Talariax in the Middle East region. The availability and price options could be obtained from Bulwark on request.
''We are glad to introduce the new technology sqoope to complete our existing product portfolio. This is a perfect solution for enterprises seeking to reinforce and improve communication channels within the enterprise. We act as an extended arm for our vendors in the region and glad to work more closely with sendQuick (Talariax) for distribution of sqoope in the region," said Jose Thomas Menacherry, Managing Director, Bulwark Technologies.