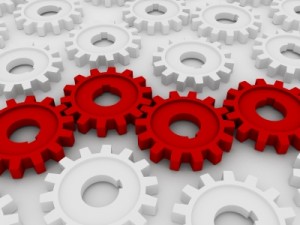 Hitachi Data Systems (HDS) announced a new converged platform alongside SAP that will help users manage and analyse massive amounts of critical data, while improving business decisions and insight based on instant access to that data.
The announcement builds on the technology alliance HDS and SAP announced in May. HDS's Converged Platform for SAP HANA is the latest addition to the portfolio of converged data centre offerings.
In June, HDS launched its Converged Platform for building cloud infrastructures based on it own hardware and virtualised storage technology, along with blade servers from its parent company, Hitachi.
This "gives our joint customers the pre-validated solutions and software to access the data that runs their business faster while delivering real-time analytics – ultimately accelerating business innovation," Mike Walkey, senior VP of HDS's Global Partners and Alliances, said.
HDS said Hitachi Converged Platform for SAP HANA will be available later this fiscal year. It is not disclosing pricing at this time.
Hitachi Converged Platform for SAP is sold as a complete appliance (featuring both server and storage components) for those customers looking to manage their SAP solution-based environments, the company said.
HDS's Converged Platform competes against an ever growing field that includes EMC, Cisco and VMware and their vBlock offering ; HP with its Converged Infrastructure ; and Oracle with its combined hardware and middleware.
HDS's Converged Platform for SAP HANA combines its Adaptable Modular Storage (AMS) 2000 enterprise class-array and Hitachi's Compute Blade 2000 with SAP in-memory computing technology for high-speed analytic capabilities, according to reports.
According to SAP, the IT giant's virtualisation layer spreads workloads across three tiers of client, application and database. The HDS storage infrastructure extends this model by layering on a conceptual fourth tier for virtualised storage. HDS features include storage and server virtualisation, dynamic provisioning, and advanced business continuity capabilities for greater resiliency and scalability for analysing big data, the company said.
"Hitachi Converged Platform for SAP HANA represents the next step in our global partner alliance with Hitachi to enhance value for our customers through integrated IT solutions that simplify business processes," Steve Lucas, global GM for SAP's Business Analytics & Technology division, said.