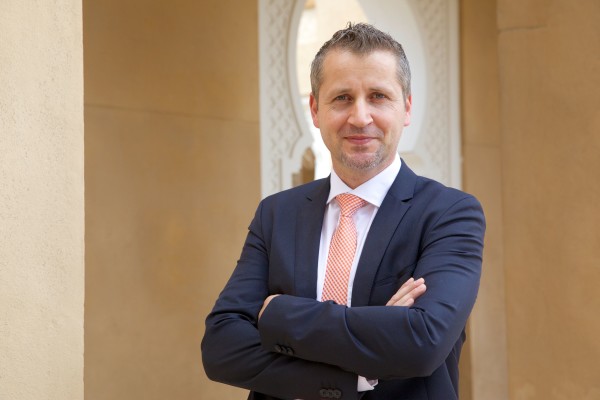 Help AG has announced that it recently signed a reseller agreement with Ixia.
The agreement makes Help AG the only Ixia Elite Partner in the Middle East and Africa (MEA) region and enables the company to offer the vendor's technologies for network visibility and security testing.
Stephan Berner, CEO, Help AG said, "Visibility is the key driver of information security today. Organisations can only make informed decisions if they first know what is actually going on in their IT infrastructures. With the complexity of applications and networks scaling at an exponential rate, the need for technologies that deliver fine-grain visibility while still remaining easy to manage is growing. With Ixia, we can offer businesses the technologies that meet both these criteria."
Building on its strong penetration into the government and large enterprise market segments, Help AG intends to drive adoption of Ixia products in the banking and finance, government, and oil and gas verticals. The security specialist will leverage Ixia's network visibility and security test solutions in its Zero-Trust Security Architecture; a comprehensive IT security blueprint, that Help AG has built by combining best-in-breed technologies from its strategic partners to deliver holistic information security to customers. In this initial phase of the relationship, the companies are focusing on serving customers in the UAE, Qatar, and Saudi Arabia as these are the leading regional IT markets in terms of maturity and cyber-risk.
Ixia's Network Visibility Architecture includes network access solutions, network packet brokers, application and session visibility solutions and an integrated management platform. Help AG will also offer the vendor's Security Test solutions that allow organisations to assess network security performance and resiliency by testing and validating network and security devices with real-world application traffic and attacks.
To ensure value addition for customers, Help AG's engineers and consultants have been fully trained and certified by Ixia with the required hands-on experience. Thanks to this, the reseller can offer a complete lifecycle of services to clients, starting from requirements evaluation, to design and architecture services, to implementation and configuration services, as well as dedicated 24×7 Level 1 and Level 2 support services on behalf of Ixia.
"We're thrilled to have Help AG join our Channel Xcelerate programme as an Elite partner," said Derek Jackman, EMEA Regional Director, Ixia. "It's a pleasure to work with an organisation that shares Ixia's vision of alliances built on mutual trust, with the ultimate goal of helping customers."