Saaed Ahmad, Managing Director, Middle East and North Africa at Callsign, is pleading with businesses to place a greater emphasis on rebuilding digital trust if they want to maintain long-term consumer connections in the new digital economy.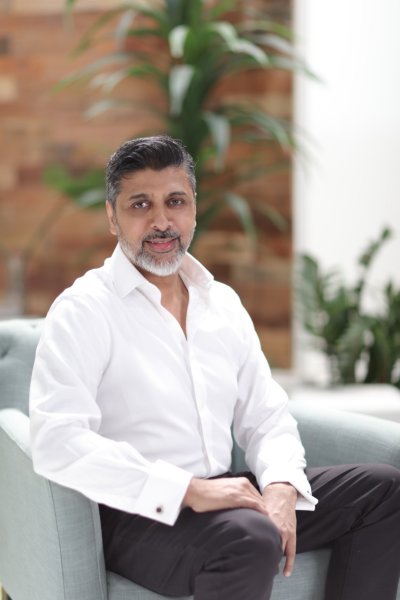 A digital revolution is currently underway, affecting nations, businesses, and individuals alike. Our virtual life is becoming more and more our 'real' life. Our digital interactions and transactions are increasingly at the heart of the new normal and this, in turn, is powering the new economy.
We've observed a tremendous increase in online interactions and transactions in recent months, and this trend is expected to continue. According to a McKinsey study, customers' intent to buy online post-COVID-19 increased by 45 percent.
But, as businesses and customers migrate online, so did bad actors. Consumers and organisations alike are at risk from digital fraudsters that capitalise on online interactions. With online scams increasing exponentially, it's more important than ever for digital identification to change.
Our data demonstrates that consumer trust in our digital world has vanished and – rightly or wrongly brands – are being blamed. Businesses must re-build digital trust to prosper in the increasingly competitive digital market.
Understanding Digital Identity and Digital Trust
Digital trust is essential for building and maintaining robust and long-term consumer connections. Customers and businesses aren't sure who they are interacting with online, whether communication channels are secure and if the technology being used can be trusted to keep them safe. Without trust, economies won't work, commercial and governments services will no longer be trusted. When consumers have confidence, they spend money, participate in online services and interact online. If they know their identity is verified, authenticated and they can authorise transactions, it greatly enhances loyalty, and growth in online services.
Digital trust is therefore underpinned by digital identity, and identity must be at the heart of all digital transactions. However, digital identity as we currently know it is broken.
We can't always be sure that the person or brand we're communicating with online is who they say they are. In the physical world, we recognise people based on their features such as their face, voice, body language, and the way they walk. It's far more difficult to prove one's identity online, and it's much easier for fraudsters to claim to be someone they're not.
Digital identity is all the information relating to a consumer's identity that is left behind by their online interactions. For example, when consumers log into a bank, they identify themselves with an email and password, the device they used, and the time and location.
Authentication mechanisms from the physical world were digitised rather than re-designed for the digital environment when we went online. For example, snapping a photo of your passport to confirm your identity. The problem is that digital processes are insecure, are often inefficient and don't necessarily preserve consumer's privacy. Passwords can be stolen, and users forget them.
Fraud, bots, social engineering, and malware are symptoms of a more significant problem: digital identity is broken, and online verification of real users is now failing. This has exacerbated the problem, as we no longer have faith in technology and processes to provide a safe digital environment — digital trust is eroding.
According to our research, more than a third of customers – 48%, believe that identification is at the root of the fraud problem and that people should confirm their identity when utilising services. These consumer concerns underscore the importance of businesses recognising the need to restore digital trust and fix digital identity.
Securing Digital Identities
The solution lies in re-thinking how we fight fraud and identify people online. Current methods address these issues by actively detecting fraud. The problem with this strategy is that a fraudster using stolen credentials seems to be a legitimate user accessing accounts or making transactions. Instead, fraud solutions seeking to identify only legitimate users prevent fraud automatically and positively.
Layering behavioural biometrics on threat detection, device, and location data is the most proven approach to do this. Users can be identified with 99.999 % accuracy using a simple phone swipe, typing pressure, mouse motions, or device orientations. Organisations eliminate one point of failure in the authentication process and achieve two-factor authentication with minimal friction.
Putting your clients' digital identities at the heart of your business is the digital equivalent of putting them first. It aids in the delivery of smooth online experiences, secure, privacy-preserving experiences, and achieving this right leads to increased consumer loyalty.
As more people go online, this will become increasingly vital. Organisations that succeed digitally will recognise identity is part of every online interaction.