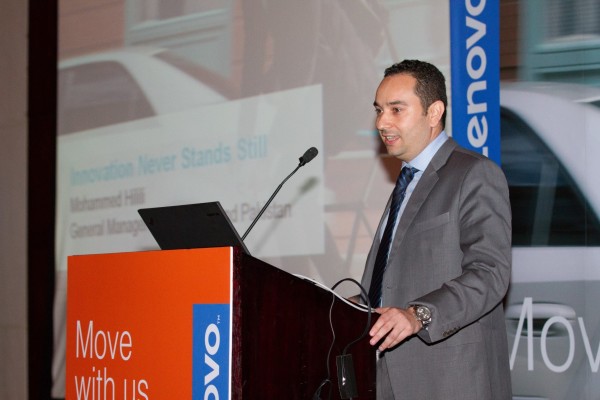 Lenovo has announced the launch of its new unified Partner Portal during the One Channel Roadshow which was recently held at the H Hotel in Dubai, in the presence of Eric Cador, Lenovo EMEA President, Marc Godin, Lenovo MEA VP and General Manager, and Mohammed Hilili, Lenovo Gulf, Pakistan & KSA General Manager.
The event also welcomed Aditi Ganguly, Channel Operations Director, in addition to speakers from Intel and Microsoft, as well as Lenovo's Leadership Team.
According to the company, the new portal, LenovoPartner.com, features a user-friendly interface and a one-stop place for business partners to get the support and information that they need. Lenovo´s new Partner Portal will make it easier and faster for partners to get special pricing on PC's and Servers instantly in one place, helping them to respond quickly to opportunities.
The investment in the new portal emphasises Lenovo's dedication to its 'channel first' strategy and helps bring together all partner-relevant Marketing, Channel, BP Management and Training functionalities in one place, with one login, simple navigation and best-in-class new tools.
The portal is a centralised location where business partners can have access to personalized dashboards, latest localised news and important account details, as well as leads and numerous other asset search tools.
The new portal has replaced the previous Lenovo Partner Network (LPN) that included several subsites with separate logins/user interfaces. Over 30 unique sites to access all Lenovo information needed day-by-day have been reduced to one, and a single log in is required to access the different connected tools for the first time.
Thanks to its intuitive navigation and multi-device optimized design, the new Lenovo Partner Portal will allow partners to easily get all the information they need within a few clicks via their PC, tablet or smartphone.
Focused on providing education on the functionalities to MEA sales, Marketing and the individual functions, the new portal offers partners the option to attend various courses. The training section of the site includes comprehensive pictorial guides and collateral as well as E-2-E marketing support.
Quote from Mohammed Hilili, General Manager, Lenovo Gulf and KSA , said, "Our new portal is an efficient platform that is designed to provide our partners with the insights they require to cultivate and simplify their channel business on daily basis. At Lenovo, we continue to design technologies that are accessible to our partners and consumers alike."