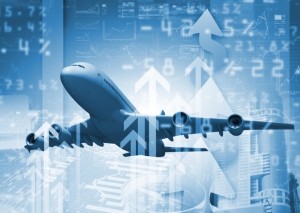 Nexthink has announced a strategic partership with air-transport IT specialist SITA.
Through the agreement, SITA will leverage Nexthink's technology to enhance its End-User Computing (EUC) managed services offering for the air transport industry (ATI) with real-time End-user IT Analytics.
The success of the air transport industry (ATI) depends on the reliability of its IT infrastructure and services. SITA's EUC is a highly scalable solution consisting of centrally managed and locally delivered services to provide ATI customers with the agility, security and flexibility they need for their end users in more than 200 countries around the globe.
SITA's EUC can now proactively monitor IT infrastructure and end-user endpoints to ensure performance and productivity, optimise costs and enhance existing security measures. By integrating Nexthink End-User IT Analytics into EUC, SITA can identify and resolve problems often before they impact the delivery of services and ensure customers' IT systems are secure, reliable and available, around the clock, around the world.
Yassine Zaied, Nexthink Global Head, MSP Practice at Nexthink: "We are proud to partner with SITA, the world's leading specialist in air transport communications and IT solutions. Nexthink helps its partners address the growing challenges and complexity of the most demanding IT organisations across the world. Our End-user IT Analytics technology enables SITA to strengthen IT security and provide world-class proactive support services to help customers maximise their End-User Computing performance, optimise costs and rapidly transform their IT infrastructure to meet constantly evolving business needs."
René Fourel, VP Cloud and EUC at SITA: "This partnership with Nexthink enables SITA to bring end-user IT analytics to the air transport industry, which will address our customers' frequently raised concerns in relation to endpoint security and enhancing the end-user experience. Our IT analytics service will also enable our air transport customers to make decisions on how best to refresh and transform their EUC environment using the latest IT solutions such as the SITA ATI Cloud."