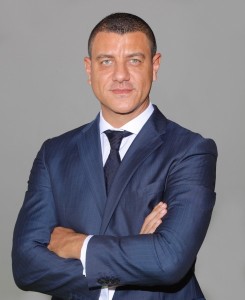 Huawei is set to unveil a renewed channel strategy for its Middle East Enterprise Business and announce a vision of 'Transforming Together' with its partners during the company's Middle East Channel Partner Summit, taking place on 22nd April at Atlantis, the Palm Dubai.
In a move to reaffirm its commitment to the regional ICT channel, Huawei plans to build on its channel partner network in the Middle East, extending the availability of its training and technical knowledge programs while assisting its enterprise partners to identify new opportunities for growth in 2015.
Enterprise CIOs responsible for implementing the latest ICT services within their businesses have started to explore emerging technologies such as software-defined services (Huawei's Agile Networking portfolio), convergence & cloud, mobility and Big Data solutions that can impact bottom lines.
With these trends in mind, Huawei has revised its channel strategy to ensure its partners across the Middle East are equipped with the knowledge necessary to showcase how these solutions can offer greater flexibility, drive efficiency and reduce CAPEX and OPEX for businesses.
Hany Hussein, Channel Vice President, Huawei Enterprise Middle East, said, "In order to help enterprises address the challenges of a digital economy, Huawei needs to strengthen the support network that we offer to our partners. We are dedicated to offering the right tools, training and expertise that will empower our partners to grow our ICT offering in the region and help shape the enterprise landscape, driving further adoption of innovative emerging technology."
Providing the latest updates on its key development areas in 2015, the Huawei Middle East Channel Partner Summit will include regional Huawei experts hosting panels on 'ICT Innovation to Make Cities Smarter', as well as specialised partner experience workshops highlighting best-practice case studies from across the region. A panel discussion will also hosted by intelligence firm IDC, investigating the most significant regional ICT trends that are driving adoption of emerging technologies in local industries.
In recognition of the excellent work that its channel partners have conducted over the past year, the summit will also feature the Huawei Channel Awards ceremony, with a view to recognise partners who have made exceptional contributions to developing its channel business in the enterprise market. Award categories to be awarded include Best Value Added partner, Distributor of the Year, Fast Growing Partner of the Year, Service Partner of the Year among others.