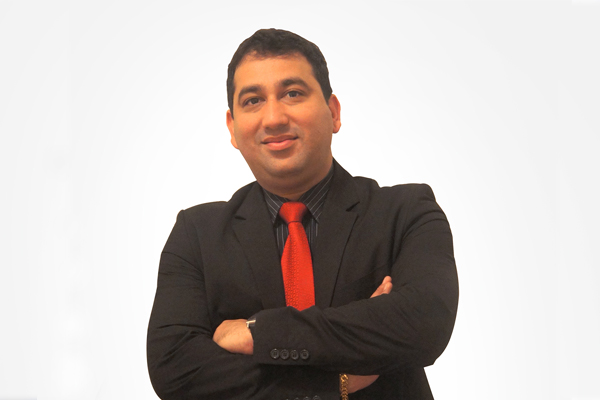 OMA Emirates has announced its investment in Morocco based Business Rules Solutions (BRS), an IT consulting firm that specialises in software development in advanced fields.
According to the company, the move supports its global expansions plans and will now have a stronger presence in the North African markets. It will also provide a base for research and development projects that will enhance the overall offerings of the company.
BRS which began operations in 2005 offers payments solutions, network monitoring and barcodes for asset management. The services it provides include software development, systems integration as well as IT consultancy. The company has developed several home grown solutions catering to the banking and finance and government sectors.
"OMA Emirates has been steadily expanding its business into multiple markets. The business opportunities that are available in North Africa within the payments solutions are immense. While we have a long history of providing these services in the Middle East, BRS has been at the forefront of developing specific payment system products in Morocco. The synergy that we have with BRS is one of the prime reasons for our investment in the company. It will be a catalyst for our reach into North Africa as well as strengthen our overall suite of payments solutions," said, Niranj Sangal, Group CEO, OMA Emirates, Solutions Gulf.
BRS has developed its own solutions which include the EasyATM, an advanced ATM monitoring solution based on the XFS technology along with a latest ATM controller application that monitors all XFS based ATM terminals. It collects information from all XFS based peripherals which are used for diagnosing and troubleshooting. It increases ATM uptime in a proactive manner by accelerating problem resolution and predictive maintenance. XFS monitoring ensures support for multi-vendor environment with real time monitoring and remote management features.
The Morocco-based company also brings to the table it's EasyReconcile which is a reconciliation application that gives the financial institution easy recon with different payment providers, schemes with a click of a button, as the process is now automated rather than collated manually and makes financial audits much easier. The G-Inv from BRS is an inventory and asset management solution that can be helpful in tagging company assets that a company requires in the current business environment.
"BRS has expertise in the technology domain and is known for its specialisation in developing well researched payments system products and solutions at lower costs. This has enabled our business growth and provided us opportunities to address the needs of the banking as well as government sectors. The association with OMA Emirates now as a business investor provides us greater prospects to larger markets as well as financial backing to continue our efforts in our RnD department," said, El Habib Alouah, Managing Director, North Africa
With Morocco operations now in place, OMA Emirates is all set to address the needs of the North African market with BRS as the regional office. The local presence paves the way for OMA Emirates to begin services in French speaking countries and North African markets thus provide sales and support functionalities to our clients.
"Our investment in BRS as a majority stake holder strengthens our Morocco operations and will help focus on our expansion plans in North Africa and will provide us the platform to have BRS as our RnD centre. Our tie-up has also initiated the development of several new products such as Mobile Banking, Core banking modules, etc," Sangal added.