CNME Editor spoke to Mahmoud Elmadhoun, Systems Engineering Lead for the Emerging EMEA at CommScope, to find out more about its market presence in Saudi Arabia, the impact its portfolio of solutions is having for its datacenter customers – and what ultimately differentiates CommScope from other players in the home network solutions space.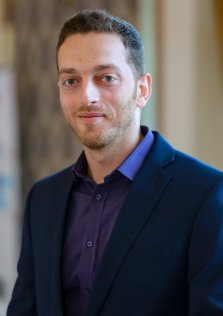 CommScope is a market leader in home network solutions and has earned itself a reputation globally for pushing boundaries when it comes to developing some of the world's most advanced wired and wireless networks.
CNME Editor Mark Forker was onsite at LEAP in KSA, and he secured an exclusive interview with CommScope's Mahmoud Elmadhoun. In a candid interview the dynamic CommScope executive began the conversation by outlining the company's presence in Saudi Arabia.
CommScope is not a new market incumbent when it comes to the KSA – and has been present there since the late 90's. That longevity has left them well-positioned to leverage their products and solutions to capitalize on the burgeoning opportunities that now exists across the Kingdom.
"We have been established in Saudi Arabia for well over 20 years – and during that time we have continuously grown and developed over the years. We consider Saudi Arabia to one of our most important strategic markets across the world. Over the years we have adapted our strategy and that has led us to significantly invest in local resources, because it's critically important to have that expertise on the ground. We have also made investments in technical resources in a bid to cover our in-building wireless, outdoor wireless, wi-fi networking infrastructure, and datacenters portfolios," said Elmadhoun.
Elmadhoun pointed out that its presence over the years had helped them to cultivate and nurture relationships with key players across the KSA and that has led to strong brand identity and trust.
"We have a very strong presence in the market, and a solid market share in the KSA. Our continuous presence in Saudi Arabia over the years has led to widespread brand recognition, and we have developed strategic partnerships with major players across all the key industry verticals such as telecommunications, banking, government, and education," said Elmadhoun.
The company was participating in the inaugural LEAP technology conference that was held in Saudi Arabia's capital Riyadh earlier this month – and the event demonstrated how serious the Kingdom's leadership is about becoming a major hub for innovation and technology, as part of its ongoing efforts to diversify their economy through its ambitious transformation program Saudi Vision 2030.
"I think LEAP is a very ambitious event, and it has undoubtedly brought a lot of the technical and technology innovators into the country. It is very evident from being in Saudi Arabia that there is an accelerated digital transformation program ongoing. There are also a lot of datacenters being constructed, which really reflects the exponential demand for cloud services in the Kingdom. LEAP is a great illustration of how committed the country is in its Saudi Vision 2030 program, which is ultimately all about enabling local companies and international enterprises to invest in the local economy. It's a great initiative and I think we will see more events like LEAP in Saudi Arabia in the future," said Elmadhoun.
CommScope boasted an impressive stand at LEAP and were demonstrating and showcasing some of the cutting-edge products and solutions from their diverse portfolio. Elmadhoun referenced the ongoing growth in datacenters and said their solutions were equipping enterprises with the tools they needed to effectively manage their datacenters.
"We are a leader in telecommunications, whether that is indoor, outdoor, wireless, or wireline. We are showcasing all the leading solutions that we have in every segment. There has been a lot of focus placed on 5G across the region in terms of indoor and outdoor wireless connectivity. We are also showcasing our Wi-Fi 6 access point solutions and networking solutions, but more importantly the intelligent physical solutions in datacenters. Our solutions are helping our datacenter customers intelligently, and more efficiently manage their datacenter infrastructure. There has been a huge increase in demand for datacenters, and that has rather inevitably put more stress on efficiency and uptime. However, our solutions are alleviating the problems that are being encountered by datacenter operators and are enabling them with the capabilities to efficiently manage their datacenters," said Elmadhoun.
In terms of trends they are focused on, Elmadhoun said that the industry vertical of smart cities and smart buildings was a burgeoning sector, whilst he also revealed that CommScope had made significant investments in sectors such as education and banking.
"The most relevant trends from our perspective have been in the smart buildings and smart cities verticals. There are a lot of new projects ongoing in that space and we are actively engaged in this, and we can see that end-users are looking and searching for the most efficient way to design infrastructure that really enables intelligence and integration in smart city projects. Over the last few years, we have witnessed many verticals undergo transformation, such as banking and education, and as a result we have invested in those areas and are leveraging our technologies to help our customers in those sectors to have more robust and resilient networks," said Elmadhoun.
Elmadhoun concluded a fascinating exchange by articulating what he believed where the key differentiators that separated CommScope from its market rivals.
"Look I think we have great products and solutions, and we invest heavily in R&D. However, I do feel that our market differentiator is both our presence and the relationship we have with our customers. We are very intimate with our customers, and we strive to develop solutions and products that really empower them. We want to help them meet their business goals and objectives. We're not trying to fit our solutions into their needs, but instead we want to understand what they want. We are on a mission to get them from where they are today, to where they want and need to get to. Every customer has their own unique requirements, and we tailor our solutions to help them. We leverage our technology and expertise to help them build the best network possible that really empowers and enables them them to grow and expand and thrive in the new digital economy," said Elmadhoun.